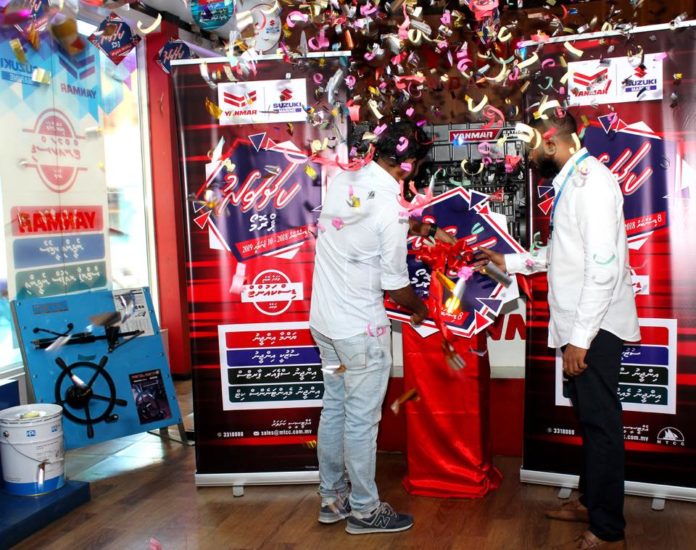 MTCC has launched its annual "Kashavaru" promotion during a ceremony held on the 8th of December.
Speaking at the ceremony held on Saturday at the "Kashavaru" showroom, Mr Ahmed Ismail, General Manager of MTCC stated that huge discounts will be offered for Suzuki and Yanmar engines.
Mr Ahmed further stated that discounts will be given for both in-board and out-board Yanmar engines where discounts starting from 5 per cent up to 16 per cent are to be given on all Suzuki engines. Two of Yanmar's models, namely engines of 170 horsepower and 210 horsepower are included in the discount promotion.
Mr. Ahmed further revealed that up to 38 per cent of discount will be given from maintenance kits of both Yanmar and Suzuki. He added that a huge assertion has also been received from boat owners.

MTCC has launched another promotion as part of the "Kashavaru" promotion. They have planned to visit certain atolls in order to inform about the promotion. Initially, the team will visit A.A Ukulhas while they have also planned to visit Thaa Atoll during the trip.
MTCC "Kashavaru" promo will take effect starting today till 10th January 2019. This is the fourth consecutive year MTCC is offering the promotion.