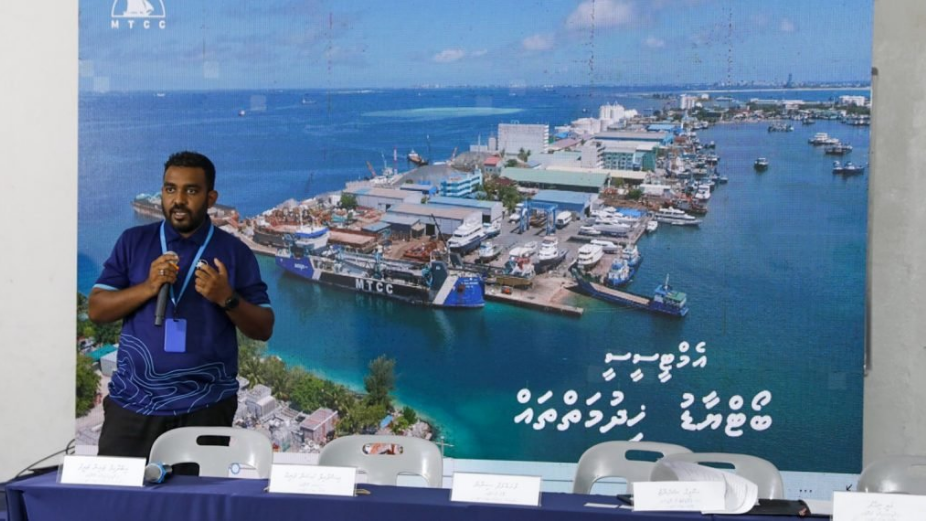 MTCC has held a special forum "Odiveriyaa Forum" in Gaafaru of Kaafu Atoll to mark Fishermen's Day.
The main purpose of the forum is to share information on marine products and services sold by the company, as well as the services provided by the boat yard to fishermen and seamen.
A panel discussion was held yesterday with six members of MTCC's engineering and trading division regarding the company's boatyard and 'Kashavaru' services.
The company also briefed about the services of Myanmar Inboard Power, Suzuki Outboard Power, Castrol Underoil, PG Protective Marine Coating, docking, engineering, welding, metal fabrication, and fibre services.
MTCC stated that the aim of the company is to provide fishermen and seamen with solutions to all goods and services required by the marine sector under one roof.