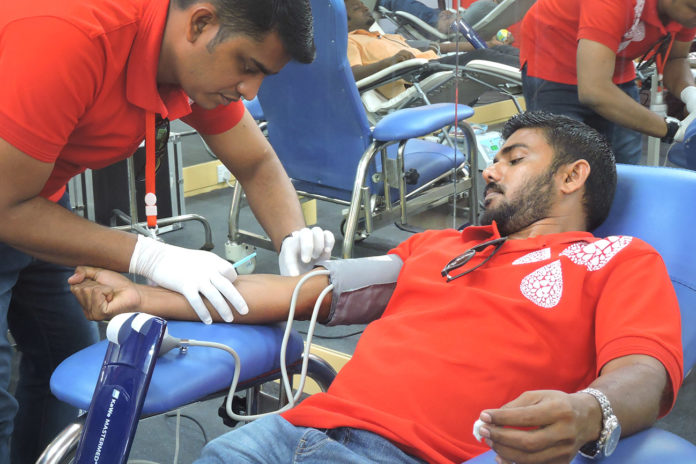 Maldives Transport and Contracting Company, in collaboration with Maldives Blood Donors Association, hosted a blood donation program called "Blood Donation Camp" today. The event took place between 9:00am and 12:00pm at the MTCC Clubhouse at H. Sawmill.
In a press release issued by MTCC, the Clubhouse Chairman Hussain Zuhury said that the aim of such programs was to aid thalassemia patients in getting blood and finding blood donors, and to help those patients undergoing treatment for various medical conditions. He further said that such programs helped create awareness about the importance of blood donation among the public.
Many MTCC staff and their family members donated blood at the Camp, which was open to the public. MTCC said that they received a great response from the public for the program and that they planned to host many other such events that would be beneficial to the community in the future.