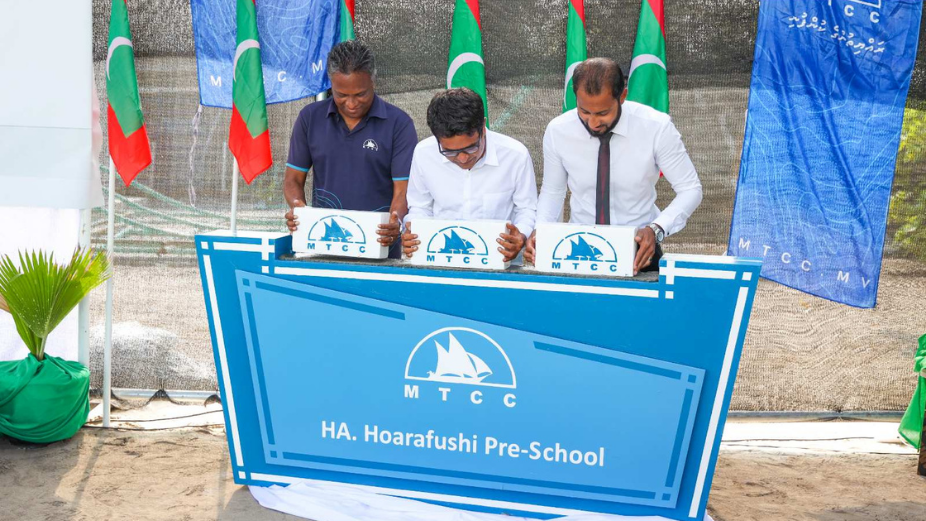 The foundation laying ceremony of Ha. Hoarafushi International Pre-School has been held today by Maldives Transport and Contracting Company (MTCC).
The foundation stone of the school was laid by Hoarafushi MP Ahmed Saleem. Vice President of Hoarafushi Island Council Ahmed Imdah and CEO, MTCC Adam Azim, and other senior officials of MTCC were also present during the ceremony.
This project is carried out under MTCC's corporate social responsibility (CSR) initiatives. MTCC aims to complete the work of the project within a short period of time and fulfill the aspirations of children and parents in need of these services.
MTCC stated that CSR initiatives as such have been a part of the company culture since its inception. MTCC continues to work closely with NGOs and over the years, social responsibility has been fulfilled in various fields.