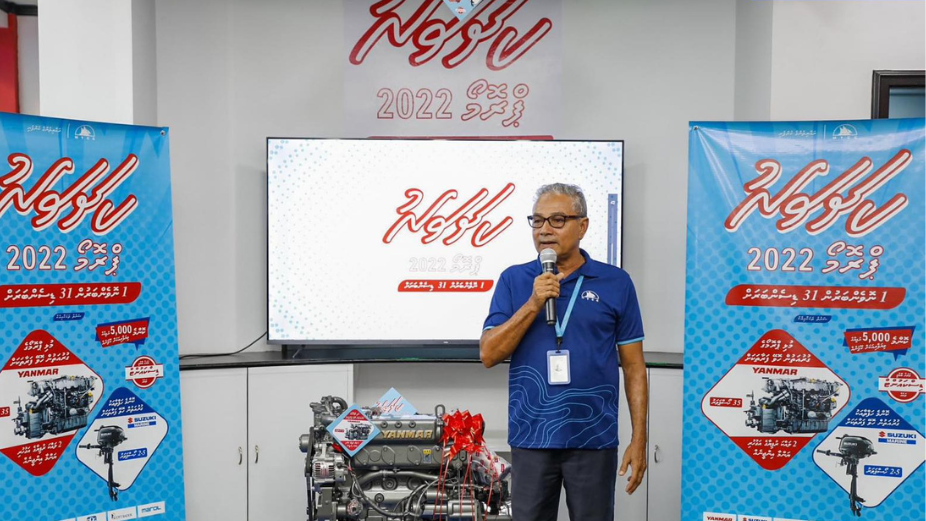 Maldives Transport and Contracting Company (MTCC) today inaugurated its Kashavaru Promo 2022 by COO Shahid Hussain Moosa.
The promotion will run from 1st November 2022 to 31 December 2022. This promotion will offer product discounts, weekly prizes, and a valuable grand prize: a Yanmar 4JHYE (35hp) engine. Under this promo, the products included are Yanma & Suzuki engines, castrol oil, PPG coatings, Scott Bader fiber equipment, Marol steering systems as well as products such as industrial gas.
For every MVR 5,000 spent during the period of this promo, a coupon will be provided. Weekly winners will also be selected apart from the grand winner.
According to MTCC, Kashavaru Promo 2022 is targeted for the fishermen, engineers, tourism and transport sector workers. Among the other activities planned during the promotion period include organizing outdoor events at Male' City, Hulhumale', Villimale' and Thilafushi. Visits are arranged for R. Alifushi, R. Vadhoo, T. Hirilandhoo, D. Kudahuvadhoo, and A. Ukulhas too.