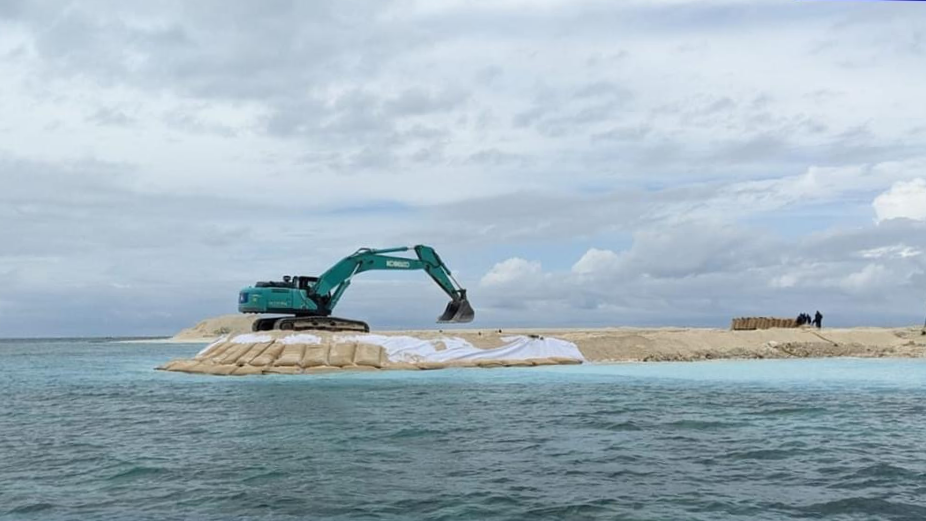 Maldives Transport and Contracting Company (MTCC) initiated reclamation operations under the Mathi-Komandoo connectivity project on Friday, with the chartered dredger "Filipo Brunelleschi" commissioned to take on this task, after its completion of the Ha. Ihavandhoo reclamation.
The project aims to enhance the connectivity between the islands of Komandoo and Mathi Komandoo. It proposes the construction of a 200-meter link, physically connecting the two islands and thereby improving inter-island accessibility.
The scope of the works for this phase of the project involves extensive reclamation operations over an area of 16.7 hectares. Additionally, plans are in place for the rectification of 1,690 meters of shore protection, aimed at mitigating the impacts of climate change and rising sea levels on these vulnerable coastal communities.
The total value of the Mathi-Komandoo connectivity project stands at MVR 249.90 million.