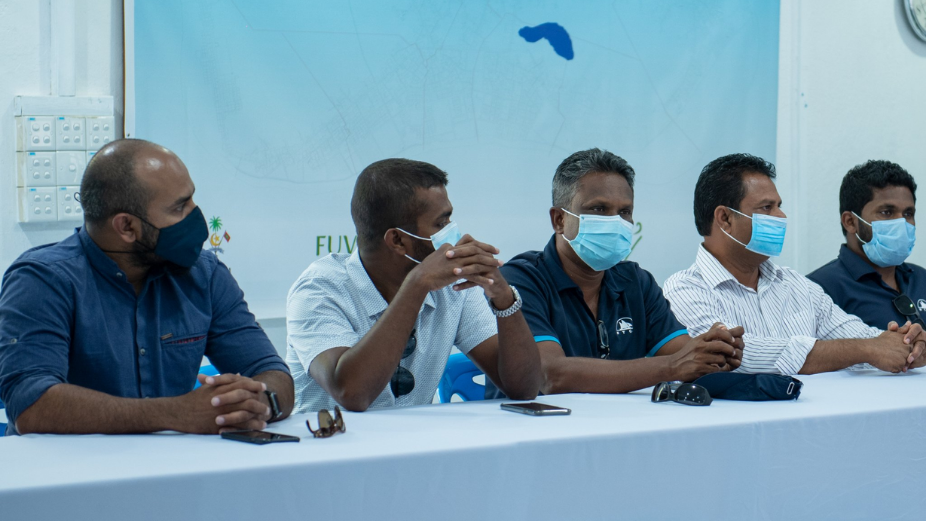 Discussions have been held between relevant parties and stakeholders regarding the ongoing infrastructure development projects by Maldives Transport and Contracting Company (MTCC) in Gn. Fuvahmulah.
According to MTCC yesterday, the company's CEO Adam Azim, along with Ministers of State for National Planning, Housing and Infrastructure, Akram Kamaludeen and Shifaz Ali, met with members of Fenaka Corporation, MNDF, Medianet, Dhiraagu and Ooredoo to discuss the projects being carried out on the island.
Adam Azim and the MTCC team had also earlier met with officials from the Housing Ministry, Fuvahmulah Council and Fenaka Corporation to discuss areas of mutual interest regarding the projects.
MTCC has been contracted with a large-scale road development project in Fuvahmulah, which is currently ongoing. They are to develop 31 roads to modern standards, and as such, a total of 15,932 meters on the island will be developed under this project.
Additionally, the development of 122,659 sqm of sub-base, adding 95,239 sqm of tar, and the development of a pedestrian walkway and streetlights have been contracted to MTCC under the MVR 278.4 million project in Fuvahmulah.