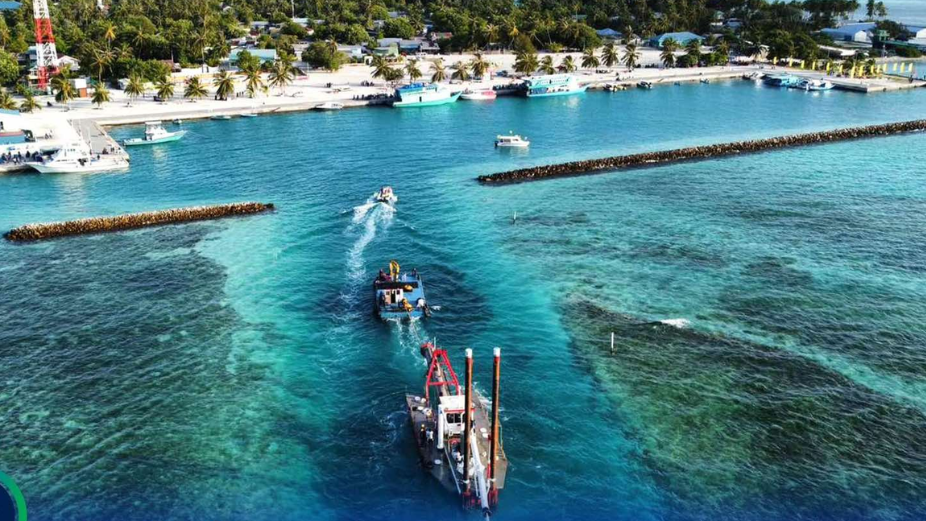 On 24th July 2022, Maldives Transport and Contracting Company (MTCC) has mobilised Cutter Suction Dredger, Jarraafa 4 to R. Alifushi for the Land Reclamation and Airport Development Project.
Scope of works involve reclamation operations of 50.5 hectares, construction of a 2871m revetment, a 480m groyne, construction of runway, apron, taxiway, and service roads, terminal building, fire building, installation of firefighting equipment and a 655m security fence.
According to MTCC, the value of the project is MVR 451.6 million.
Maldives Transport and Contracting Company Plc (MTCC) was incorporated on 18 December 1980 as the first public company in the Maldives. Throughout its existence, MTCC has positioned itself as the leading marine and land transport provider and civil and marine constructor.