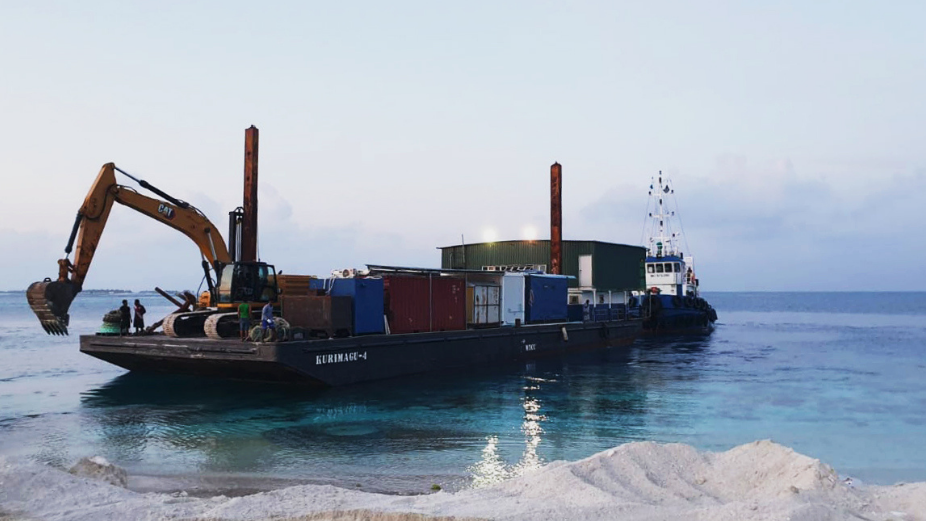 Maldives Transport and Contracting Company (MTCC), has mobilized R. Dhuvaafaru land reclamation and shore protection project site today.
A land area of 22 hectares are to be reclaimed in this project. The MVR 143.1 million project is to be completed with 445 days.
The project was contracted to MTCC with 5 more projects on 10th November 2020, CEO of MTCC Adam Azim signed the contracts on behalf of MTCC while Director General of Planning Ministry Fathimath Shaana Farooq signed the projects on behalf of the Ministry.
MTCC was awarded contracts for land reclamation in R. Dhuvaafaru, H.A. Ihavandhoo, A.A. Ukulhas, Th. Hirilandhoo, M. Dhiggaru, and G.A. Dhaandhoo. Coastal protection projects of Ihavandhoo, Ukulhas, and Hirilandhoo are also to be carried out as part of the project.