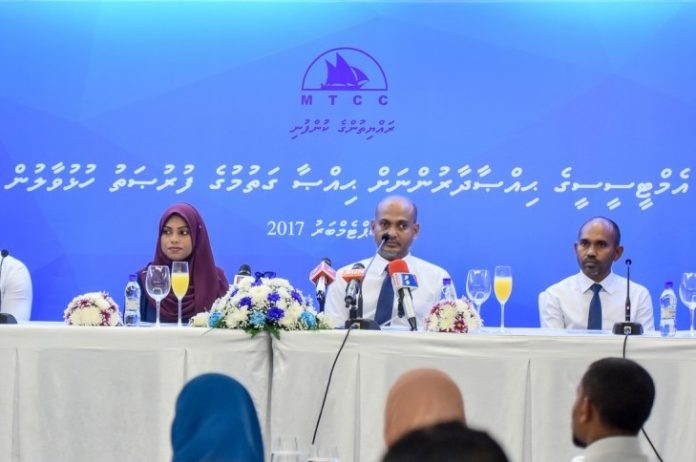 Maldives Transport and Contracting Company Plc. (MTCC) has launched the company Rights Issue on the  30 September in a ceremony held at Hotel Jen, Male'. Rights Issue was officially opened up for shareholders by company Chairman Mr Ahmed Niyaz. The decision to issue rights was passed in the Annual General Meeting 2016 and rights will be issued on a share per share basis as transferable rights.
Shareholders with shares of the company can purchase a share for each share they possess and they can also transfer their right to purchase shares to another Individual. For the rights issue, a total of 5,000,000.00 shares at face value of MVR 5 will be issued to shareholders, for the price of MVR 62 per share.
This opportunity will be offered to shareholders who have been registered as a shareholder of the company or who have been given the share purchase rights by another shareholder, before 16hrs on 9 October 2017. Rights Issue will be offered from 19 October 2017 to 3 December 2017.
In 1980 MTCC became the first public company in Maldives and now it is also the first company to issue rights. Since the inception of the company, MTCC has positioned itself as the leading marine and land transport provider and civil and marine constructor.