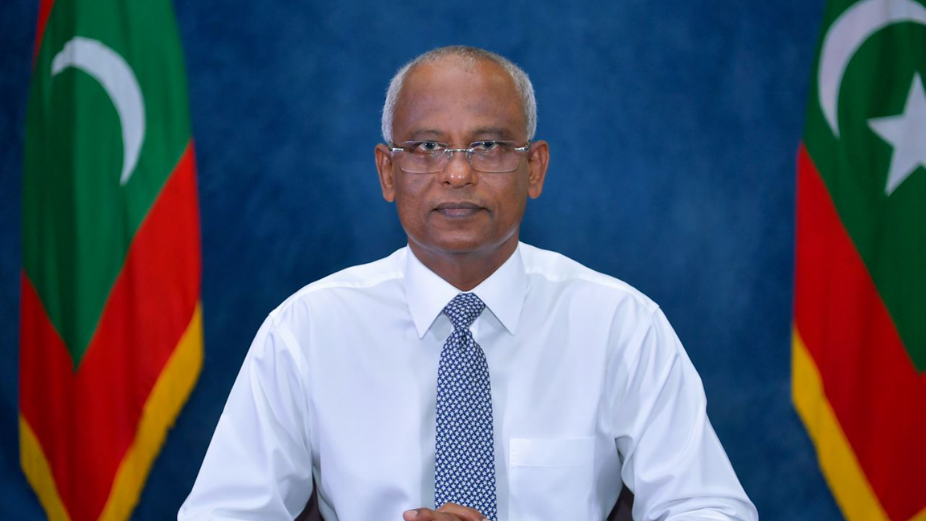 President Ibrahim Mohamed Solih praised the Maldives Transport and Contracting Company (MTCC) for its vital role in implementing the Government's policies to ensure basic services nationwide. He made the statement during his remarks on "Kaamiyaabu 40", a special TV programme celebrating the 40th anniversary of MTCC.
Expressing his delight at MTCC's achievements, the President noted that despite the difficulties presented by Covid-19, this year has been the most successful in the entire history of the company. Highlighting the valuable services offered by MTCC throughout its 40 years of existence, President Solih thanked all the hard-working staff of MTCC. He noted that the exemplary leadership of MTCC is evident as the company earned MVR 140 million in profit before tax within the first three quarters of 2020.
In his message, the President restated the Government's commitment to expediting developmental efforts to ensure quick recovery from the economic impact of Covid-19. He added that the Government has planned numerous projects in the islands for the upcoming year under its decentralized development policy, and that it is eager to take forward further projects. He noted that MTCC will play an essential role in this process, while expressing his confidence that the company will meet deadlines for projects awarded to it, in light of its proven track record.
Highlighting that making transportation services more efficient and accessible is a high administration priority, the President stated that the Government is also planning a significant project in the upcoming year that will transform sea transportation across the country. He added that the Ministry of National Planning, Housing and Infrastructure will soon begin deliberations on this project alongside MTCC.
While at the event, the President also inaugurated a special book commemorating the 40th anniversary of MTCC.