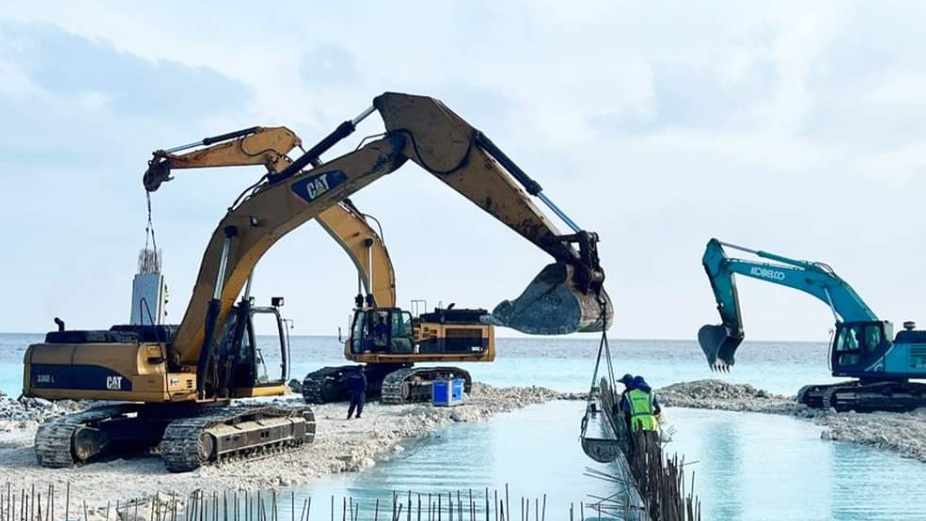 Maldives Transport and Contracting Company (MTCC) has revealed that the B. Kamadhoo Harbour Development Project is well underway.
According to MTCC, the company has completed the installation of precast concrete blocks required for quay wall construction and new harbour basin dredging operations.
Scope of works include 30,933cbm of dredging operations, 5,085 cbm of channel dredging operations, construction of a 181m breakwater; a 656m revetment; a 392m quay wall, installation of 1,670 sqm harbour pavement, construction of a ramp, and installation of navigational lights and harbour lights.
MTCC was incorporated on 18th December 1980 as the first public company in the Maldives. Throughout its existence, MTCC has positioned itself as the leading marine and land transport provider and civil and marine constructor.