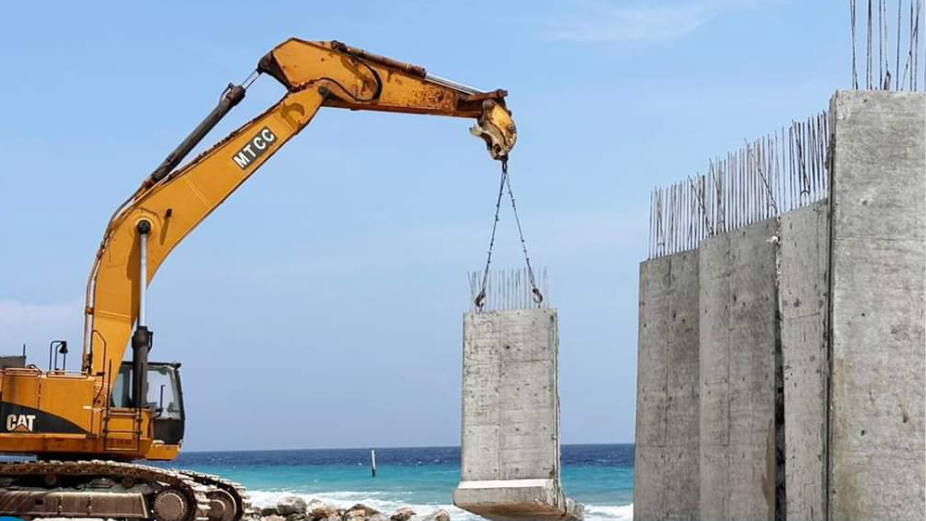 Maldives Transport and Contracting Company (MTCC) has provided an update on the Ha. Dhihdhoo Harbor Extension & Jetty Construction Project.
MTCC states that the project is well underway, and that the company has completed the construction of the old harbour pavement. Pre-cast concrete blocks required for variation works of the quay wall have been delivered to the site.
Scope of works includes 78,000cbm of dredging and excavation operations, construction of a 58m groyne; a 378m breakwater; a 478m revetment; a 630m quay wall; construction of ramp and jetty, installation of 6,858sqm harbour pavement and installation of navigation and harbour lights.
According to MTCC, the value of the project is MVR 70.59 million.