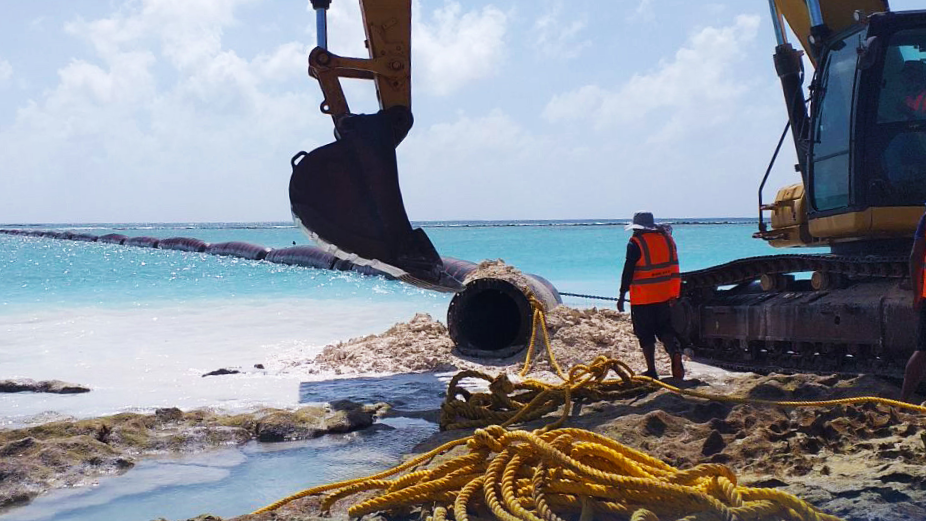 Maldives Transport and Contracting Company (MTCC) has provided updates on their ongoing projects.
Firstly, under the Mathi Komandoo Connectivity Project, MTCC said that work was underway to collect sand on to their largest dredger 'Maha Jarraf' for the land reclamation that began last night. This project was awarded to MTCC on 12th January and two weeks later, work on the project has officially commenced. The project is scheduled to be completed within 730 days and it is valued at MVR 240.90 million.
Next, MTCC has completed marine and terrestrial surveys of B. Dharavandhoo Shore Protection Project and marine survey of B. Kendhoo Shore Protection Project. Marine and terrestrial surveys of R. Alifushi Shore Protection Project is still ongoing. Marine surveys include, fish census, qualitative analysis of reef benthic composition and marine water sampling. Terrestrial surveys include, stakeholder consultations, vegetation transects, beach profiles and shoreline analysis.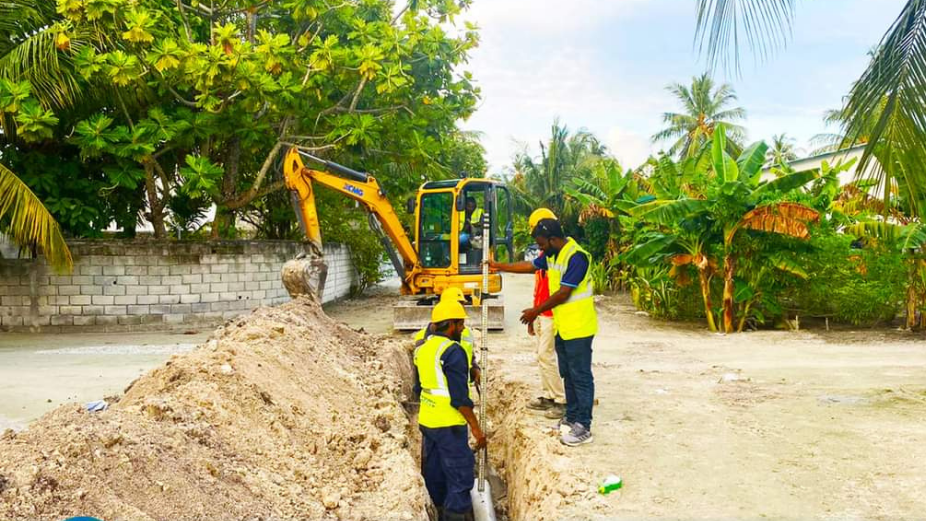 Lastly, L. Fonadhoo Road Construction Project (Phase 2) is also well underway, with installation of stormwater management system currently ongoing. Scope of works include, construction of a 27,179 sqm carriageway, a 10,392 sqm pavement, installation of stormwater management system, road markings and streetlights. This project is valued at MVR 53.9 million.