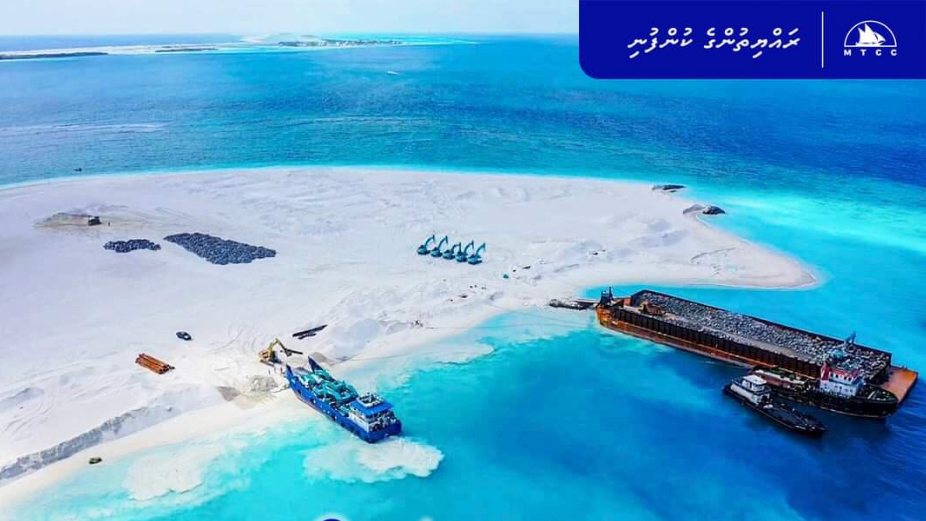 Maldives Transport and Contracting Company (MTCC) has provided updates on multiple ongoing projects.
Firstly, MTCC states that the first shipment of rock boulders required for shore protection works at Ha. Ihavandhoo have been delivered to the project site on 17th October 2021.
The Ha. Ihavandhoo Land Reclamation and Shore Protection project consists of 25 hectares of land reclamation; construction of a 850m rock boulder revetment. The value of the project is MVR 123.96 million.
Furthermore, according to MTCC, fire building foundation beam works of Meemu Airport Development Project is currently ongoing at site, and will be completed within this week. Next in the schedule is column works of the fire building.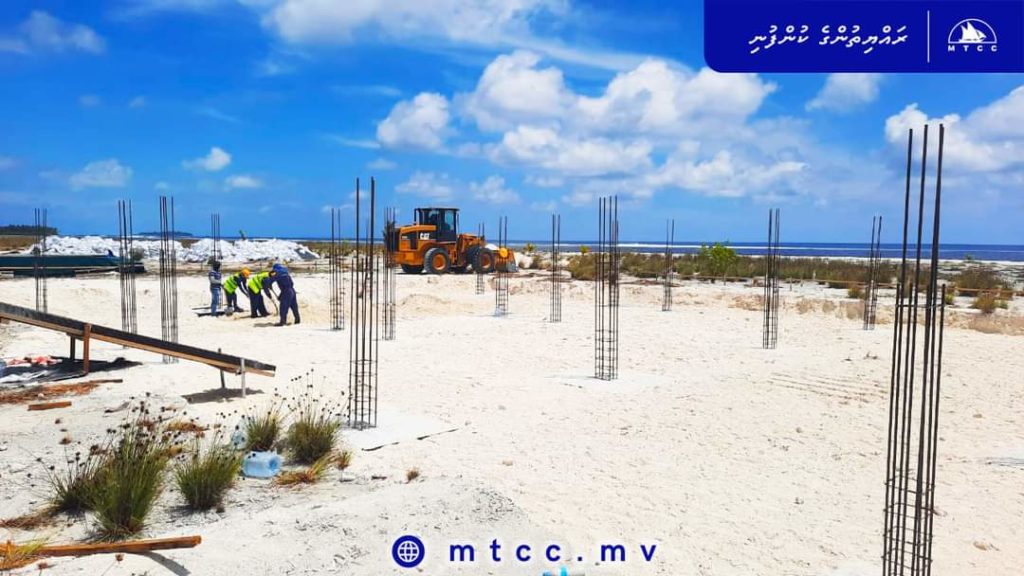 Project works involve, reclamation operations of 14 hectares; coastal protection operations of 1,812m; construction of a 1200m x 30m runway; taxiway and an apron. The value of the project is MVR 221.7 million.
MTCC has also mobilized the V. Rakeedhoo Shore Protection Project site on 24th October 2021. Project works involve, construction of a 40m groyne and 200m breakwater. The value of the project is MVR 9.16 million.