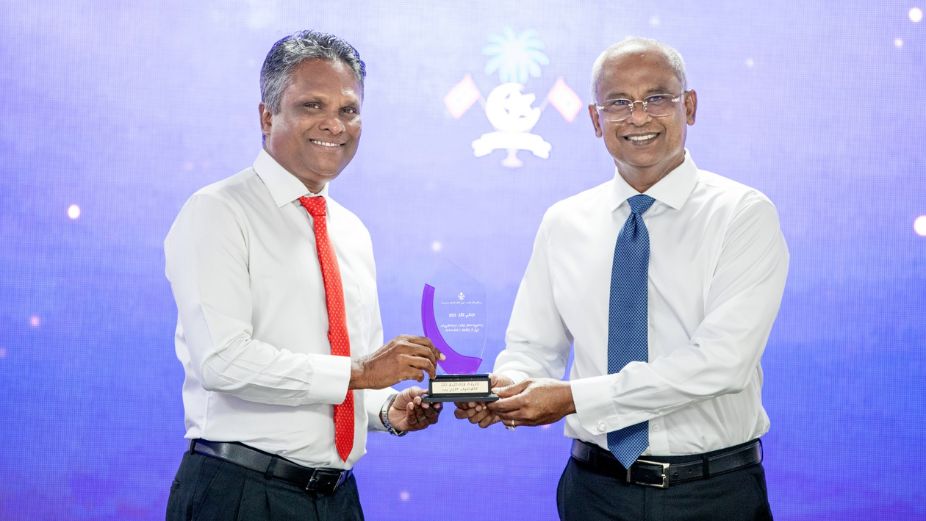 Maldives Transport and Contracting Company (MTCC) has received the prestigious 'Rehendhi Award' for promoting Gender Mainstreaming and Women Empowerment in the Institutional category for the year 2023.
The award was received by the MTCC CEO, Adam Azim, from H.E. President Ibrahim Mohamed Solih at the official event hosted by the Ministry of Gender, Family and Social Services last night.
"In terms of gender mainstreaming and women's empowerment, we still have many miles to travel," revealed MTCC in a statement. "However, this award serves as a milestone for our company's journey toward gender equality and women's empowerment. It motivates and commits us to work together with all stakeholders to make the country fair and harmonious in terms of gender balance."
MTCC further expressed its gratitude to the Minister of Gender, Family & Social Services, H.E. Aishath Mohamed Didi, and the Rehendhi Award Panel of Judges for the recognition.