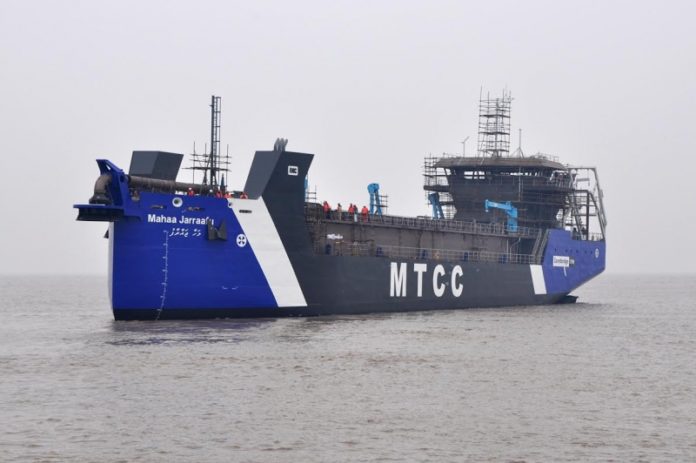 Maldives Transport and Contracting Company (MTCC), reported a profit of MVR 17.4 million in the third quarter of 2017. The profit of this quarter is 29% less than that of the second quarter, which was MVR 24.5 million.
In its quarterly update published by MTCC, the company revealed that they conducted business worth of 264.6 million in the third quarter of this year. This amount is 77 million less than that of the previous quarter.
MTCC invested MVR 205.9 million for projects and the gross profit for the company was MVR 58.6 million. Prior to taxations, income was recorded at MVR 20.4 million and MVR 3 million was paid for taxes.
In the quarterly update, MTCC noted that in the third quarter they secured a total number of 51 projects. Operations have begun on 47 of the projects and 5 of the projects have been completed.
Meanwhile, the company opened up Rights Issue opportunity for shareholders on 19th October 2017. Shares will be offered to shareholders who have been registered as a shareholder of the company or who have been given the share purchase rights by another shareholder, before 16hrs on 9 October 2017. Rights Issue will be offered from 19 October 2017 to 3 December 2017. A total of 5,000,000.00 shares at face value of MVR 5 will be issued to shareholders, for the price of MVR 62 per share.
Ever since being founded in 1980, as the first public limited company of Maldives; Maldives Transport and Contracting Company has been at the forefront of infrastructural development as well as constant innovations in the transportation industry of the Maldives.