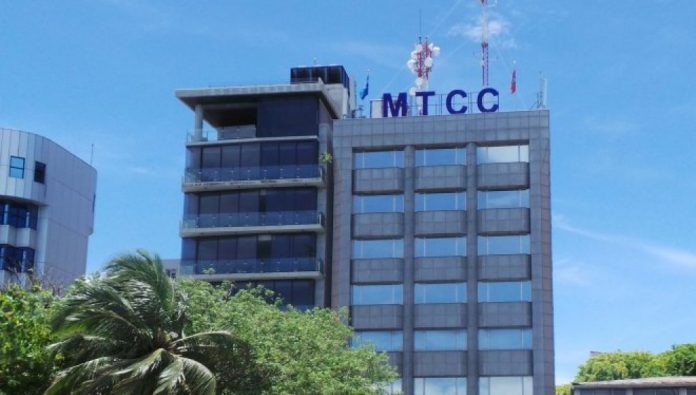 Maldives Transport and Contracting Company (MTCC) revealed public transport safety measures they have taken to mitigate COVID-19 spread in the Maldives.
Steps to Mitigate Covid-19 Spread in Public Transport' is an operational report produced to share good practices by MTCC with UITP Europe on the role of our Transport Services to adapt to changing circumstances caused by the pandemic.
As one of the earliest transport network providers in the country, Maldives Transport and Contracting Company has evolved to deliver a comprehensive range of transport services under a nationwide network that covers almost 85 % of the country's population. While many parts of the Maldives are only accessible by sea, we are conscientious of the needs of the sea and land-based commuters and strive to provide a Comprehensive Transport Solution which caters to all our commuters needs.
Presently, MTCC serves more than eight million commuters annually, inclusive of services such as public ferry, metro bus, premium link transport services, and private hire and sea charters. With its role in the community as the most reliable and trusted service provider; we are mindful of keeping transport schedules synchronized to deliver nationwide services, and its fleet and facilities are equipped for efficiency and to offer safe transit to our commuters.
Steps taken to mitigate Covid-19 spread in Public Transport
• Daily disinfection and sanitization of terminals, buses, and ferries.
• Weekly disinfection of vehicles and vessels interiors.
• High commuter touchpoints at terminals such as queue railing, seats, and ticket counters are disinfected every two hours.
• Provision of hand sanitizers for public use in all terminals, buses, and ferries.
• Staff training in coordination with relevant authorities inclusive of the National Disaster Management Authority and the Health Protection Agency which focuses on COVID-19 challenges, practices, and responses alongside the latest updates and directions.
• Provision of Personal Protective Equipment to all frontline staff inclusive of :
o Gloves for drivers, ticket counter, and ticket gate staff.
o Face masks for all staff.
o Sanitizers for all staff.
• Multi-lingual awareness campaign using Television, online presence, and posters placed at company transport terminals and in the fleet.
• All vessels and vehicles adapted to utilize only half of their original seating capacity, with customers encouraged to maintain physical distancing.
• Placement of directional and distancing stickers at terminals to maintain physical distancing.
• Minimizing the pool of staff used in operations
• Enabling work from home support to all required.
• Provision of special leave to all employees that are high risk (above age 59, pregnant or prone to illness)
• Proper 'Safe Hands' handwashing etiquette awareness posters placed in all terminal toilets.
• Implementation of regular monitoring and safety supervision of terminals and fleet by Supervisors and Managers
• Temperature check of all employees prior to the start of each duty shift.
• Special staff accommodation arranged for frontline staff in terminals.
Additionally, the following measures were undertaken to mitigate Covid-19 spread during lockdown phases.
• Discontinuation of all public transport services
• Special arrangements for staff with medical conditions and essential workers.