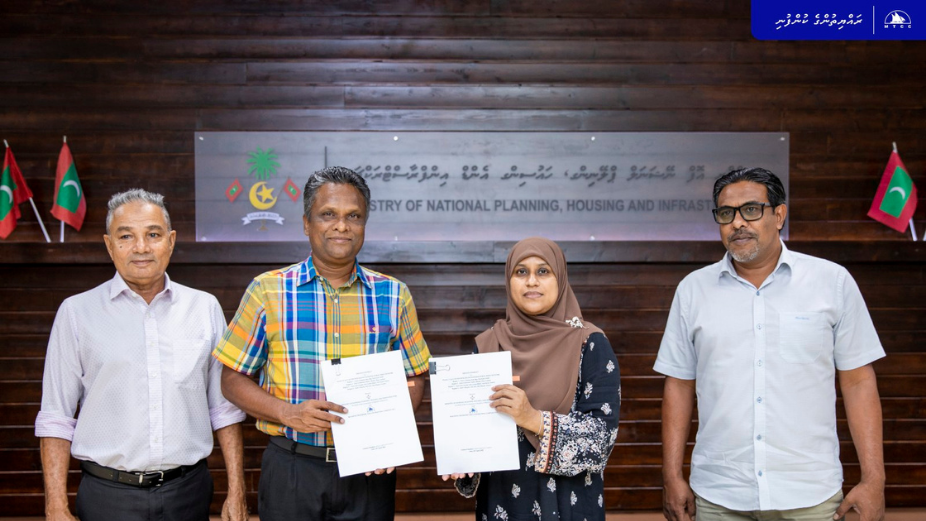 Maldives Transport and Contracting Company (MTCC), has signed a service agreement with the Ministry of National Planning, Housing and Infrastructure – the Maldives towards implementation of phase 2 and phase 3 of the "Integrated National Public Ferry Network" Project. CEO Adam Azim signed on behalf of MTCC and Ms. Zeeniya Hameed, Permanent Secretary, signed on behalf of the Ministry. 
The objective of this project is to connect the islands and atolls of the Maldives via a high-speed ferry network. The project will be fully implemented upon the completion of phase 2 and phase 3.
Phase 2 and phase 3 will cover Zone 2 (N. R. B. LH. Atolls), Zone 3 (K. Aa. Adh. V. Atolls), Zone 4 (M. F. D. Th. L. Atolls), Zone 5 (Ga. Gdh. Atolls), Zone 6 (S. Gn. Atolls).
The integrated national public ferry network is a project that will introduce reliable, efficient, affordable, convenient, and sustainable passenger ferry services to all administrative islands of the country.