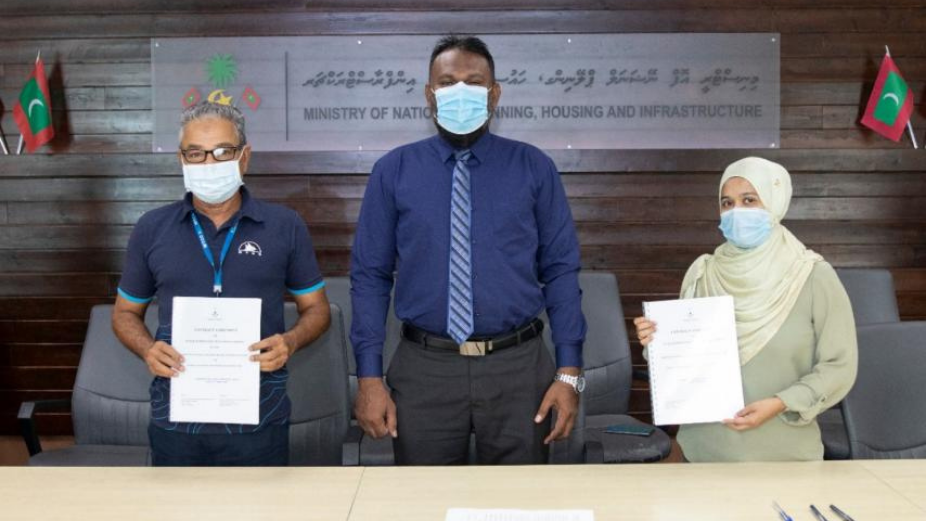 Maldives Transport and Contracting Company (MTCC) has signed with the Ministry of National Planning, Housing and Infrastructure (MNPHI) towards developing a port for Maldives Industrial Fisheries Company (MIFCO) at M. Mulah.
COO Shahid Hussain Moosa signed on behalf of MTCC and Director-General Ms. Fathimath Shaana Farooq signed on behalf of the MNPHI.
Project works involve, reclamation operations of 22,240cbm; dredging and excavation operations of 8,640cmb; construction of a 160m quay wall; a 68.90m revetment and installation of 3,200sqm pavement.
The value of the project is MVR 56.13 million and the project is to be completed within 300 days.