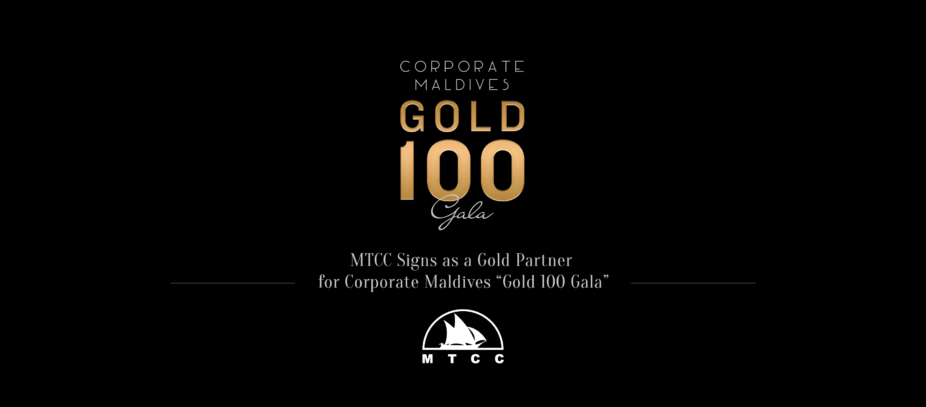 Maldives Transport and Contracting Company (MTCC) has signed as a gold partner for Corporate Maldives "GOLD 100 GALA".
Maldives Transport and Contracting Company (MTCC), was incorporated in 1980 and is currently the longest-serving public company in the Maldives.  The company was established with the objective to contribute towards the development of infrastructure and transport services in the country. Since then MTCC has positioned itself as one of the strongest business entities in the country with a diversified range of products and services, with a workforce of over 2900 employees across the country.
With the latest technology and innovative solution, MTCC continues to execute nationwide projects simultaneously. Projects include infrastructure development and construction projects of varying nature including harbor development, dredging and reclamation, sheet piling, sewerage works, building construction and airports, and road development projects.
The 5th edition of Corporate Maldives "GOLD 100 GALA" will be held on 21st October 2021. At the GALA function, GOLD 100 companies will be presented with an award & GOLD 100 magazine will be unveiled.
GOLD 100 GALA is an invitation-only networking event bringing together top executives of Maldivian business community and also assisting those in search of new business opportunities. This event will be participated by Chairmen, Managing Directors, CEO & Key Decision Makers within the business community of Maldives.