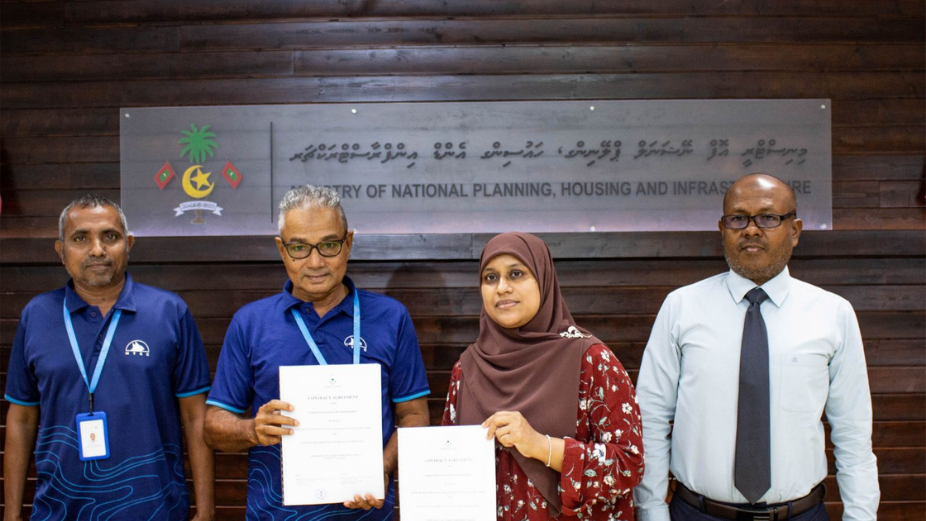 Maldives Transport and Contracting Company (MTCC) has signed an agreement with Ministry of National Planning, Housing and Infrastructure – Maldives towards implementation of Gdh. Rathafandhoo Coastal Protection Project.
COO Shahid Hussain Moosa signed on behalf of MTCC and Ms. Zeeniya Hameed, PS, signed on behalf of Ministry.
Scope of works involve, construction of a 461m revetment, a 240m breakwater and 6600cbm of beach filling operations. The value of the project is MVR 27.84 million.
The project is to be completed within 210 days.