Ministry of Tourism hands over construction of an airport in Gaaf Dhaal Maavarulu to Maldives Transport and Contracting Company.
The MVR 57 million project includes construction of the airport, including runway, taxiways, apron and jetty. MTCC aims to complete the project within 160 days.
MTCC signed an agreement with the Ministry on 15th March; Minister Moosa Zameer signed on behalf of the Ministry and Ibrahim Ziyath signed the agreement on behalf of MTCC.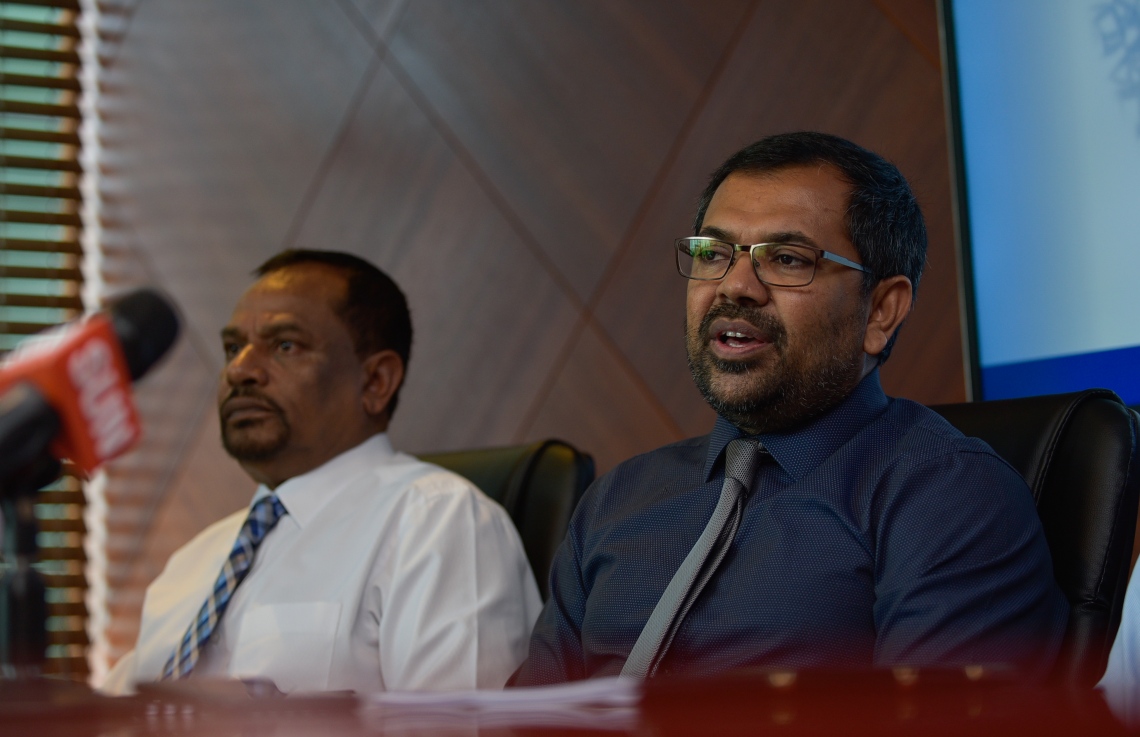 Speaking to local journalists, Minister Zameer stated that the government has already commenced construction works for airports in Kulhudhuffushi, Funadhoo and Maafaru. In his statement, Zameer highlighted that the tourism sector is expected to rapidly grow after the opening of the domestic airports, and that it will open up employment opportunities for the locals residing in the nearby islands.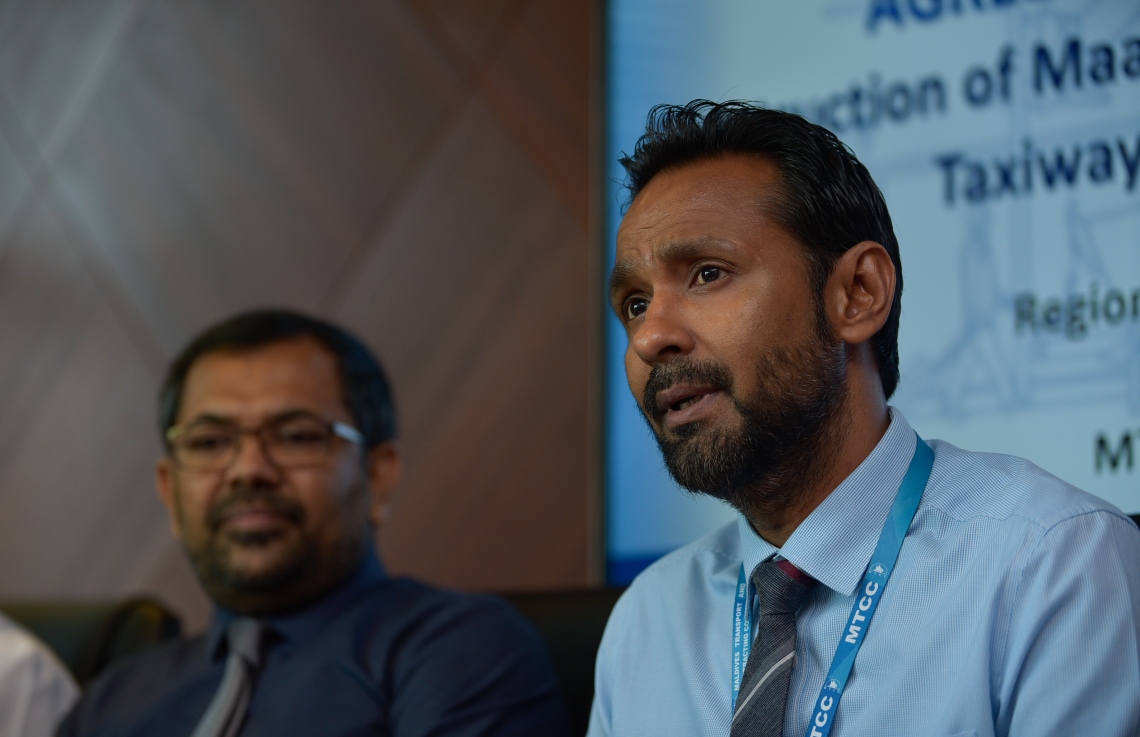 Minister noted that MTCC is handling three out of four of the current airport projects and the fourth airport is being developed by a Singaporean Contractor.
In the press briefing, Ziyath guaranteed that the airport in Maavarulu will be completed within five months, and added that construction materials have already been transported to the island.
MTCC will be constructing a 1,200meters long runway in Maavarulu. The airport will be similar to current domestic airports in the country.