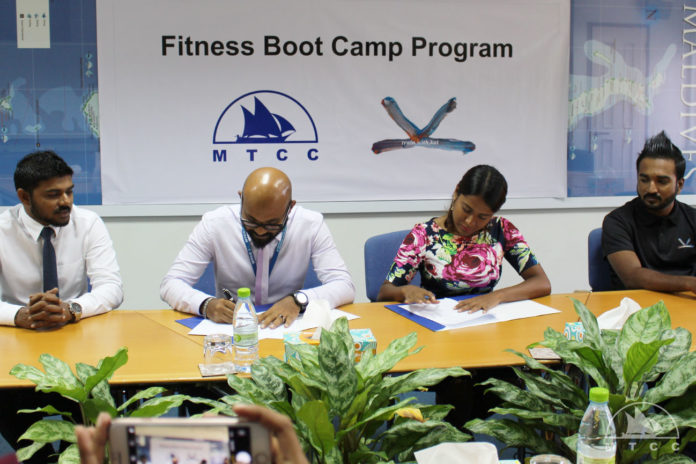 Maldives Transport and Contracting Company (MTCC) signed an agreement with Train.With.Kai to carry out a fitness boot camp program for its employees. The contract was signed by Club MTCC, Secretary General Mr Mohamed Luayyu and Co-Founder of Train.With.Kai, Ms Aminath Thoriga. A 3-month long program named "Fitness Boot Camp Program" will be conducted for 50 employees.
Maintaining a healthy and fit workforce is one of the focus areas in staff development of MTCC. The main reason for participation in such programs is to encourage the company's staff to live a healthy lifestyle and build a healthy and welcoming work environment among their staff.
Train.with.Kai fitness boot camp to CLUB MTCC aims to provide staff with the best training and fitness consultation. Train.with.Kai fitness boot camp has incorporated their program with the latest developments in the fitness industry by using inspirational and effective methods.
Fitness Bootcamp was founded on the 1st of December 2016. Train.with.Kai fitness boot camp started as a small program and became popular within a short span of time. Train.with.Kai has 4 professional trainers in the team.
MTCC is a company that makes continuous efforts in providing the best work environment for employees and strengthening the relationship with customers. Recently the company launched Share Rights Issue for company shareholders.