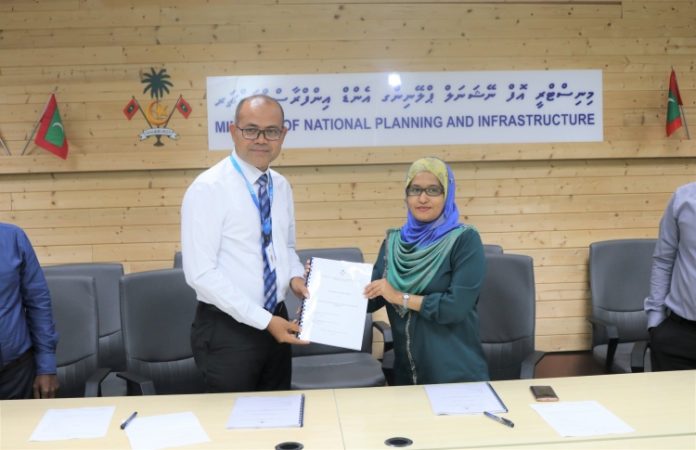 Ministry of National Planning and Infrastructure has contracted the Maldives Trasport and Contracting Company (MTCC) on Monday, with developing harbors in HA. Ihavandhoo and R. Maduvvari.
At a ceremony held at the Planning Ministry, two agreements concerning the development projects were signed between both parties.
CEO of MTCC, Hassan Shah signed on behalf of MTCC the agreement while the ministry was represented by Director-General Fathmath Shaana Faarooq.
The agreement underlines that a budget of MVR 68.6 million and a time frame of one year and seven months have been allocated for harbor development in Ihavandhoo. The project will consist of the construction of a 411-metre outer seawall and a 566-metre inner seawall.
The harbor development project in Maduvvari will feature the installation of a 284-metre outer seawall and a 95-metre inner seawall on a budget of MVR 51.7 million. A time period of one year and one month was allocated to MTCC to complete this project.