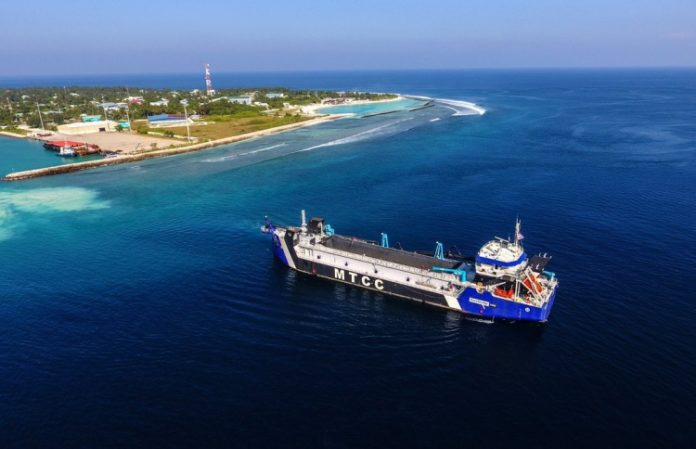 Maldives Transport and Contracting Company (MTCC) has signed an agreement with Regional Airport to build the runway of Haa Dhaal Kulhudhuffushi Airport.
In a ceremony held on 12th February, the Director General of Regional Airports, Saamy Ageel, and CEO of MTCC, Ibrahim Ziyath signed the agreement on behalf of both parties.
Design, consultancy, and cleanup of the land were included in the agreement in addition to the development of the runway. Ageel stated that MTCC would develop a 1.2-kilometre runway along with an apron and a taxiway. The company is required to complete the project in 160 days.
MTCC had earlier reclaimed six hectares off the southern coast of Kulhudhuffushi and another nine hectares from the island's wetlands for the airport. This was the first reclamation project done using their hopper dredger 'Mahaa Jarraafu'.