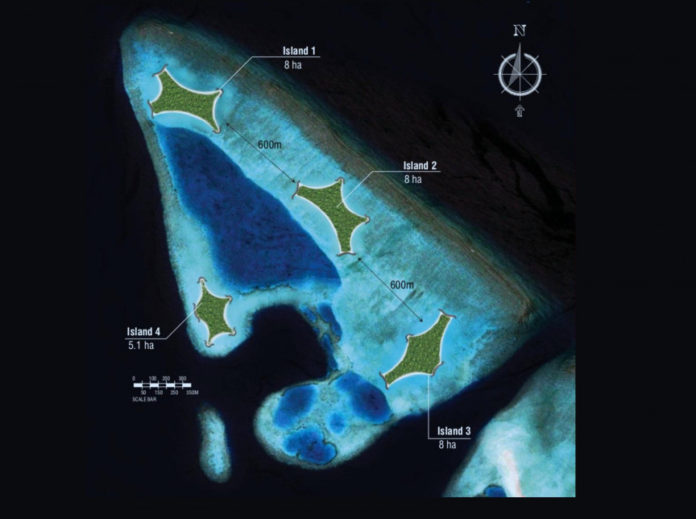 Maldives Transport and Contracting Company (MTCC) has been contracted to reclaim a lagoon which lies in North Male' (K.) Atoll.
The lagoon, known as the Maavaru Lagoon, was acquired by Good Catch Private Limited, a tourism property development and management company.
The Ministry of Tourism issued a public announcement for information on any outstanding credit or issue connected to the Maavaru Lagoon on April 26.
MTCC was contracted to reclaim land for four islands in the Maavaru Lagoon last week.
MTTC's CEO, Ibrahim Ziyath reported to local news that the reclamation project will begin within the next 10 – 15 days.
Ziyath said MTCC's cutter suction dredgers will be used for the project.
Good Catch reported last Friday that two 8-hector islands will be completed and ready for inspection by inspectors within 60 days under Phase I of the project.
The company said the islands are designed for 5-7-star tourist properties.