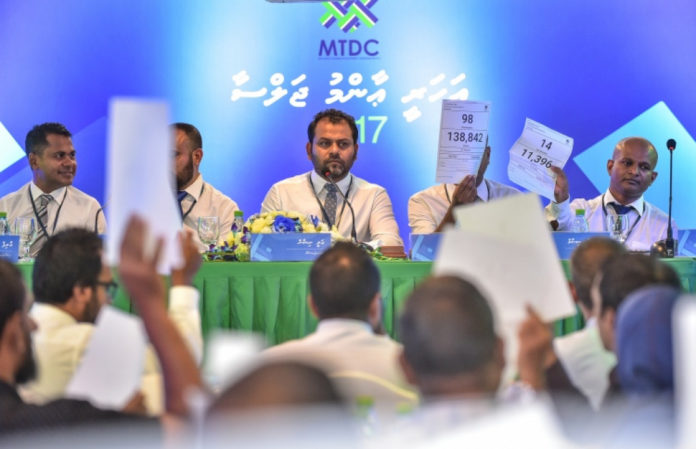 Maldives Tourism Development Corporation (MTDC) has decided not to distribute shares for the 8th year in a row.
In the recent Annual General Meeting held on 30th June 2019, the Managing Director of MTDC, Mr. Thazmeel Abdul Samad assured the shareholders that they will be giving out shares in 2020.
MTDC received an income of 4.5 million dollars with a profit of 1.5 million dollars in 2018.