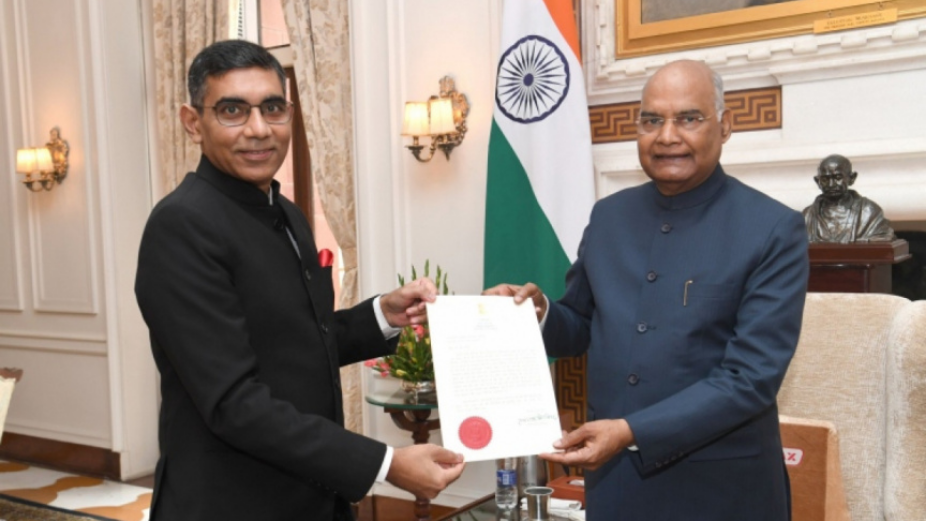 India has appointed Munu Mahawar as the new High Commissioner of India to the Maldives. 
Mahawar was presented with his letter of credence by the President of India Ram Nath Kovind in a ceremony at the presidential palace, Rashtrapati Bhavan on Friday. 
Former Indian High Commissioner Sunjay Sudhir, whose term expired this year, has now been appointed as Indian High Commissioner to United Arab Emirates. The External Affairs Ministry of India designated Mahawar as his replacement in September. 
Taking to Twitter after receiving his letter of credence, Mahawar stated that it was a great honor and privilege to call on President Kovind and receive the letter of credence for his appointment as Indian High Commissioner to Maldives. He added that he was deeply grateful for his insights and guidance. 
Mahawar was born in Dhamtari, Chattisgarh. He completed his B.Tech in Electrical Engineering from IIT, Delhi, and joined the Indian Foreign Service in 1996. Most recently, he served as the Indian High Commissioner to Oman, and has also served in diplomatic missions in Moscow and Geneva.