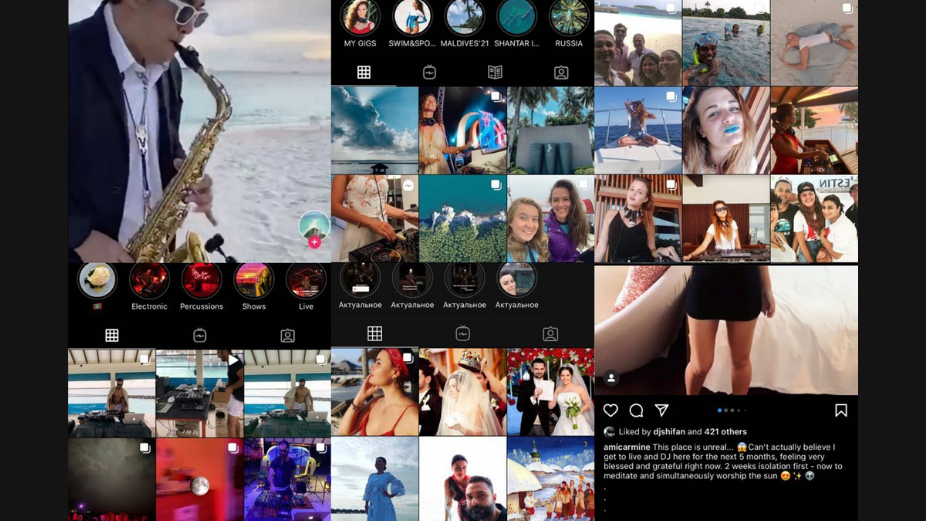 Musicians Union of Maldives (M.U.M) has commenced a campaign to raise concern and take legal action on establishments recruiting foreign musicians to perform unlawfully in the Maldives.
The COVID-19 pandemic has had a devastating impact on the music industry in Maldives. Local artists who rely heavily on performing at tourist resorts as their main source of income suddenly had no means of earning a living in their industry when the borders closed in March 2020.
When the borders reopened in June 2020, local artists were only offered a glimpse of hope which was quick to fade as many of the potential prospects of work that could have been for local artists were granted to foreign artists instead. Despite the shattering effect of the pandemic on an already fragile sector, some resort establishments have disregarded the impact it has had on local artists and, rather than providing them with opportunities, have chosen to marginalise the local musicians' community by openly recruiting foreign artists to perform at (high-end) resorts even while the law prohibits it under 'Regulation No. R-62/2020,
of the Employment Act 2/2008'.
Musicians Union of Maldives has worked extremely hard on bringing this issue to light since its inception. Numerous meetings have been conducted on raising this concern and letters have been sent to the relevant bodies. Several attempts have been made by members of the Union and other local artists on different social media platforms to bring this issue to the attention of the responsible authorities. Although there have been blatant violations of regulations, authorities and law enforcement agencies have overlooked this issue completely with no action taken against these atrocities.
Recently, on the 17th of February letters were sent to the Labour Relations Authority, Ministry of Tourism, Ministry of Youth, Sports and Community Empowerment, Ministry of Arts, Culture and Heritage, Maldives Immigration and Ministry of Economic Development with the consultation of lawyers as a means of raising concern on the issue.  Authorities were informed of the ongoing illicit activity and requests were made to hold them accountable.
While the Union welcomes foreign artists, it states that it should not be at the cost of local artists who are already struggling to earn. The Union strongly condemns the mistreatment of local artists and urges law enforcement agencies to act on the violations made by these resort establishments, further adding that it values the talents of local artists and will continue to advocate for their rights.