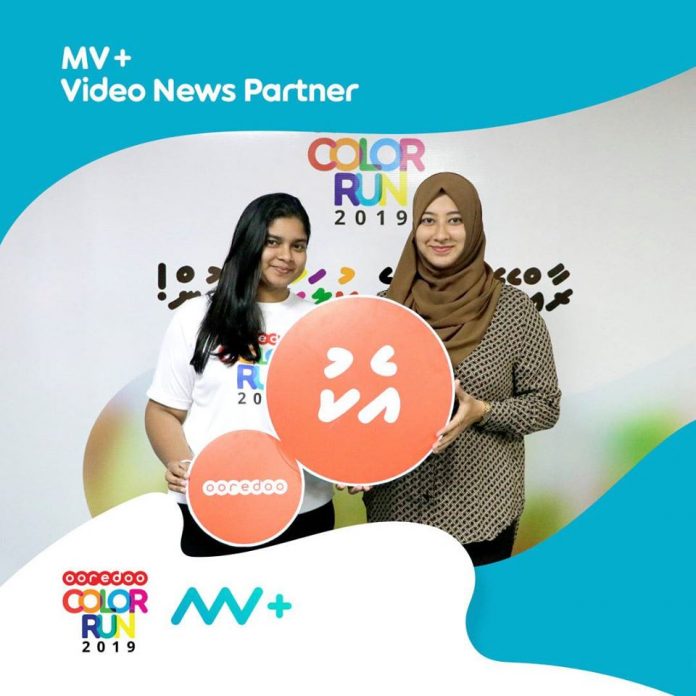 Leading video news channel, MV+ has partnered with Ooredoo Maldives as its Video News Partner for the upcoming Ooredoo Color Run scheduled to be held later this month.
The signing ceremony between MV+ and Ooredoo Maldives was held last Tuesday at the Ooredoo head office.
The two-day event will be kicked off on Friday, November 29th. The first activity of the event will be the "Ooredoo Moodhu Ufaa" from 8:00 to 10:00 on Friday morning. The second event "Ooredoo Gudi Mahaasama" will be held from 16:00 – 18:00 on the same day.
Ooredoo Color Run will kick off from 15:00 to 18:00 on 30th November and the last activity of the festival; Ooredoo Maldives Festival will be held on the same day from 20:30-00:30.