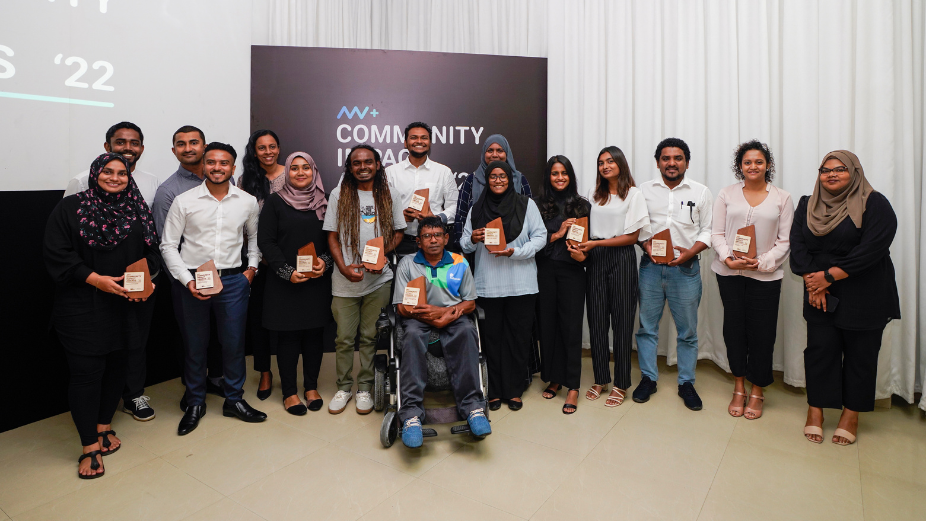 MV+ held the MV+ Community Impact Awards 2022, an event organised to honour NGOs and their exemplary community service last Thursday.
This is the second consecutive time that this event was held.
This year, the award was given to 11 NGOs registered in the Maldives for a minimum of 2 years, and have been continually carrying out work.
The award winners are as follows:
Advocating the Rights of Children (ARC)
Care Society
Endometriosis Association of Maldives
Fertility Support Community
Maldives Association of Persons with Disabilities (MAPD)
Maldives Resilient Reefs
Mission for Migrant Workers Maldives (MMWM)
Save the Beach Maldives
Tourism Employees Association of Maldives (TEAM)
Women in Tech Maldives
Zero Waste Maldives
In addition to the award ceremony, this year's event also featured 3 panel discussions on various social issues, including drug addiction and mental health, the rights of workers, as well as environmental issues. Panellists for these discussions included NGO leaders, policymakers from government agencies, as well as activists involved in these causes.
The MV+ Community Impact Awards serve as an encouragement to these NGOs to continue in their community work, and MV+ will be offering PR support in their campaigns and activities as well.