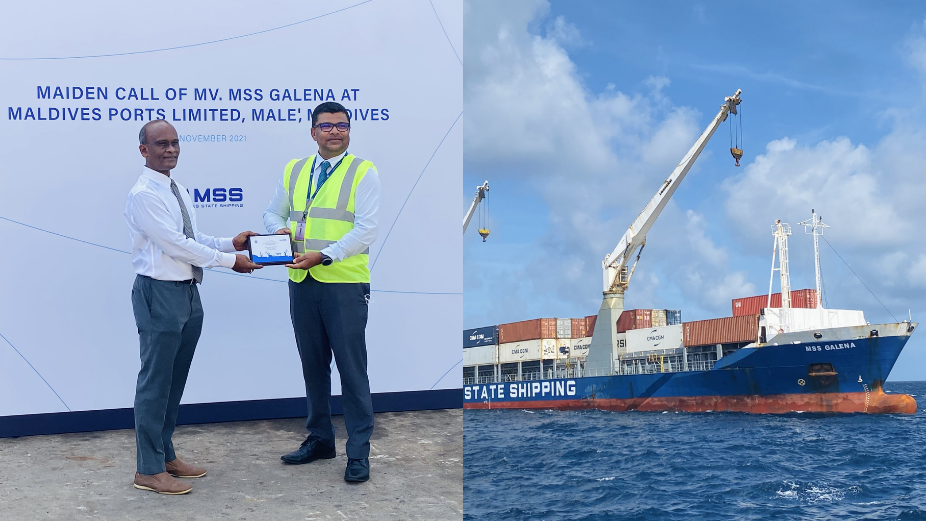 Maldives State Shipping (MSS) has celebrated a landmark achievement today, as the MV. MSS Galena has made her maiden call at Maldives Ports Limited.
MV. MSS Galena is the first vessel purchased by MSS, which is a subsidiary company of State Trading Organization (STO). Taking to Twitter, STO expressed its pride in commemorating this huge achievement, wishing its subsidiary further prosperity.

MSS anticipates that the new vessel will enhance direct shipping services between Maldives and Sri Lanka. The vessel has a cargo capacity of 680 containers.
Maldives State Shipping (MSS) is a shipping and logistics company launched in 2020 offering an extensive international liner shipping service.
MSS was born to overcome the difficulties Maldivian traders and other businesses faced in the absence of a reliable national shipping line and to provide employment opportunities for Maldivians in an industry other than tourism.