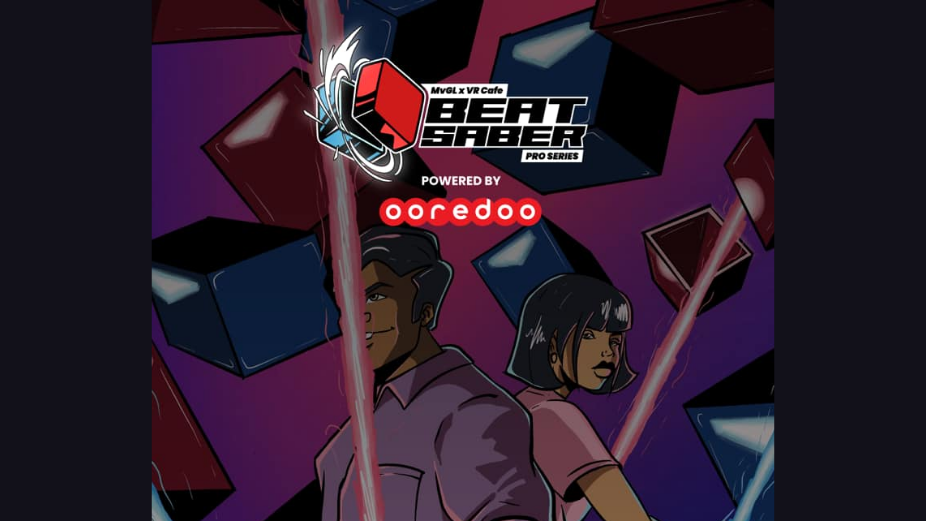 The Maldivian Gaming League is working together with VR Cafe' to host the "Beat Saber  Pro Series – Powered by Ooredoo" for this Eid Holiday in partnership with Koo.mv. The tournament is scheduled to begin on the 20th of July and will be hosted at the VR Cafe' with a 1st place winner prize of MVR 8000 and a 2nd place prize of MVR 2000.
VR Cafe' is attempting to bring VR gaming to the mainstream, and already has a strong following in the local VR gaming community. They are working together with MvGL for this tournament to ensure a successful and fun event.
The Beat Saber Pro Series will consist of 1v1 matches where players will compete directly with each other for a high score. They are working with VR Cafe' to ensure all participants will be able to practice for the tournament at the venue during this week – free of charge with all COVID precautions enacted at the venue. 
The practice sessions for the tournament have also begun today. MvGL says that those who have registered can practice for free from 9 am to 4 pm.
Participants are advised to remember to bring registrations cards to get their 15-minute free time slots and to redeem other benefits
Priority will be given to paying customers and participants of the tournament will be served on a first come first serve basis.
The announcement for this event comes at an opportune time as lockdown measures are finally lifted in the Greater Male' area and people can finally step out if they want to. MVGL hopes that this combined with the upcoming Eid Holidays will see a lot of people eager to try out this exciting new way to play games. 
Registration for the tournament is now open to all for free. The registration form can be  found at: https://forms.gle/UY3HEkSv73BdsASN9 
For queries, please contact them via Instagram, email mvgamingleague@gmail.com, or talk with them directly on discord discord.gg/nXV6RXCEhA