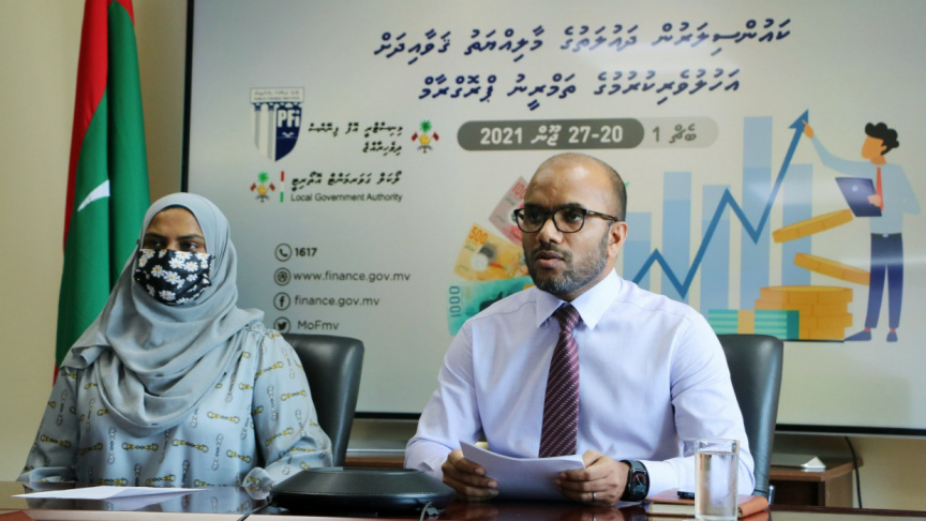 Minister of Finance Ibrahim Ameer has stated that the ongoing COVID-19 pandemic is expected to result in an MVR 36 billion loss in income to the state.
At the inauguration of a program to familiarize newly elected councilors with the public finance regulation yesterday, Minister Ameer stated that the world is in the middle of an economic crisis due to the ongoing pandemic, therefore caution is necessary while making expenditures.
"Based on the 2020 medium-term fiscal policy, which is beginning of 2020 to end of 2022, this pandemic will result in an MVR 36 billion loss in state's income. This is a loss of about USD 2.3 billion," he said. Ameer added that expenditures need to be cut and benefits from each expenditure maximized in order to minimize the shocks from the loss.
"The most significant medium-term target of the Finance Ministry is to reduce the debt which arose as a result of this pandemic against the GDP as soon as possible. We can achieve this via economic diversification, increasing the national GDP as soon as possible, and fiscal consolidation. This will be the target for the 2022 budget," he said.