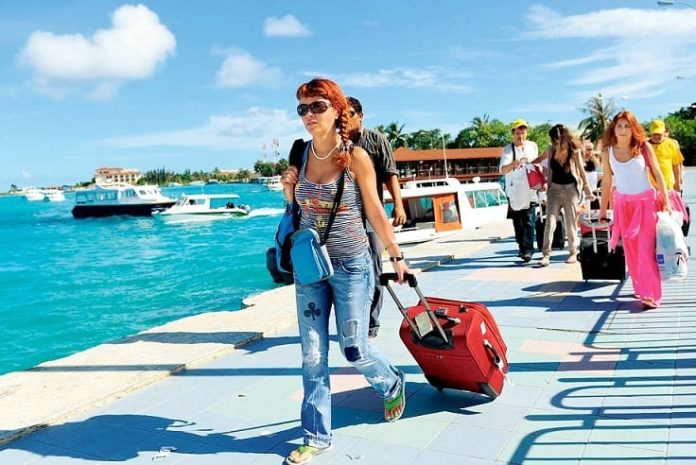 The state has received a total of MVR 457 million as Green Tax during the first six months of 2019.
Statistic reports published by the Ministry of Finance show that within March and April, the highest amount of tax was generated.
During the first six months of 2019, the lowest revenue of MVR 56.4 million was generated in June.
Compared to last year's statistic report, this year's first half's income saw an increase of MVR 10 million.
MVR 413 million was generated as Green Tax from resorts while MVR 17 million was earned from guesthouses.
The highest amount was generated from Kaafu Atoll, which has the most number of resorts and guesthouses in the country.
Green Tax was first issued in 2015. A rate of USD 6 per day is taken from tourists including foreigners without a resident visa staying at resorts, hotels, safaris and guesthouses.