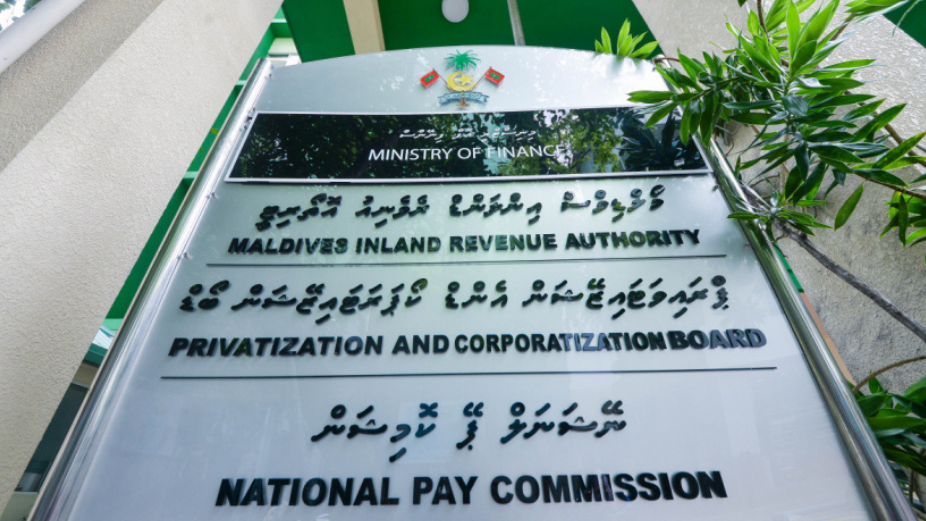 The latest statistics released by the Ministry of Finance show that the state collected MVR 6.1 billion as tax revenue within the 21 weeks of 2021.
The weekly fiscal development released by the Ministry shows the state generated MVR 7.8 billion as cumulative revenue by June 3. This includes MVR 6.1 billion in tax revenue and MVR 1.6 billion in non-tax revenue.
The biggest contribution to tax revenue came from GST with MVR 3.4 billion. This included MVR 2.4 billion as TGST and MVR 976 million as GGST.
The state collected MVR 1.2 billion as Business and Property Tax, MVR 340 million as Green Tax, and MVR 171 million as Airport Service Charge. The state also collected MVR 623 million as Resort Rent, MVR 109 million as fines, and MVR 104 million as dividends from State-Owned Enterprises.
On the other hand, the cumulative expenditure for the period is MVR 11 billion. MVR 4.2 billion was spent on salaries, wages and allowances, while MVR 1.3 billion was spent on Public Sector Investment Program (PSIP) projects, and MVR 429.4 million on loan repayments.
Maldives passed an annual budget of MVR 34 billion for this year, and projects to raise MVR 21 billion in revenue and grants.