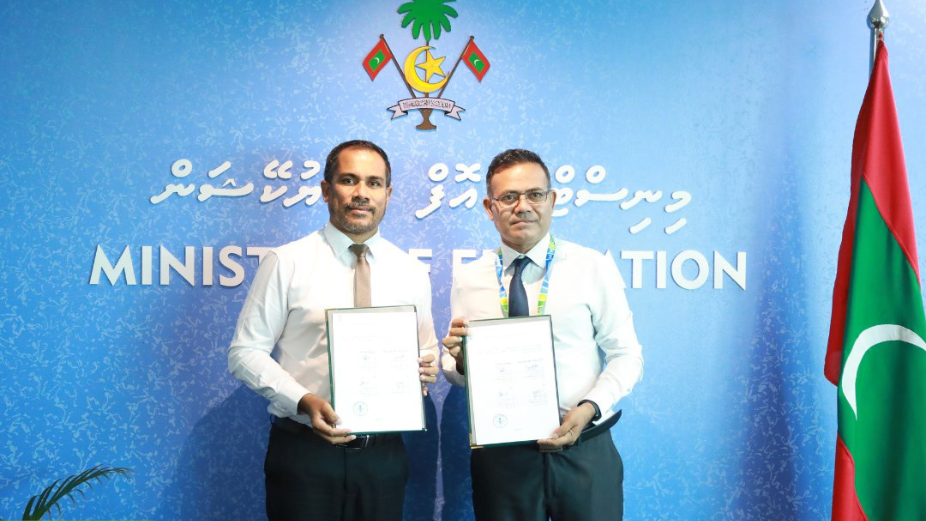 The Male Water and Sewerage Company (MWSC) and the Ministry of Education have entered into a memorandum of understanding (MoU) to sponsor specialized scholarship programs aimed at enhancing the capabilities of school principals to manage and operate schools effectively. The signing ceremony of the MoU was held at the Ministry of Education and was attended by senior officials of both organizations. Mr. Ahmed Ali, the Permanent Secretary on behalf of the Minister of Education, and Mr. Hassan Shah, the Managing Director of MWSC, signed the agreement.
As per the agreement, MWSC will fund 10 scholarships for master's degree level courses and 110 short-term courses that will equip and train school principals with the required competencies. The programs, which are scheduled to be conducted under MWSC's social responsibility initiatives, will span over a two-year period. The dearth of trained personnel to operate schools in the Maldives is a pressing concern, and the availability of competent principals with academic qualifications is vital for providing quality education and improving teaching standards, which in turn translates to better student outcomes.
MWSC recognizes the significance of the opportunity to contribute to the development and welfare of society by empowering individuals in a critical field. The company has always been committed to enhancing the welfare and progress of society, and this initiative is yet another step in that direction.