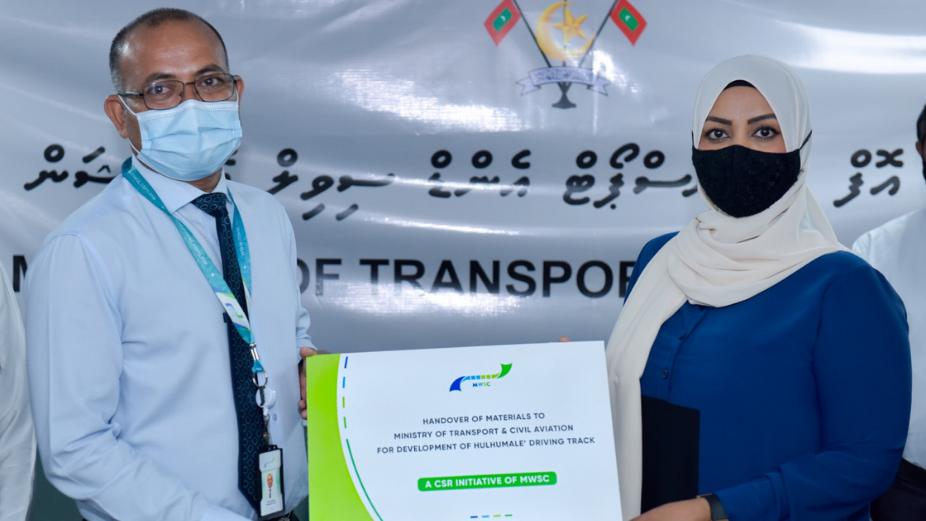 Male' Water and Sewerage Company (MWSC) has gifted materials to the Ministry of Transport and Civil Aviation for the development of the Hulhumale' driving track.
The donation, worth over MVR 1 million, was carried out under MWSC's Corporate Social Responsibility initiatives.
The materials were handed over to the Transport Ministry at a ceremony held on 18th August at the Ministry. The donation was handed over by MWSC's Managing Director Hassan Shah.
According to MWSC, the donation was made to help alleviate the difficulties faced by those doing their vehicle license tests.