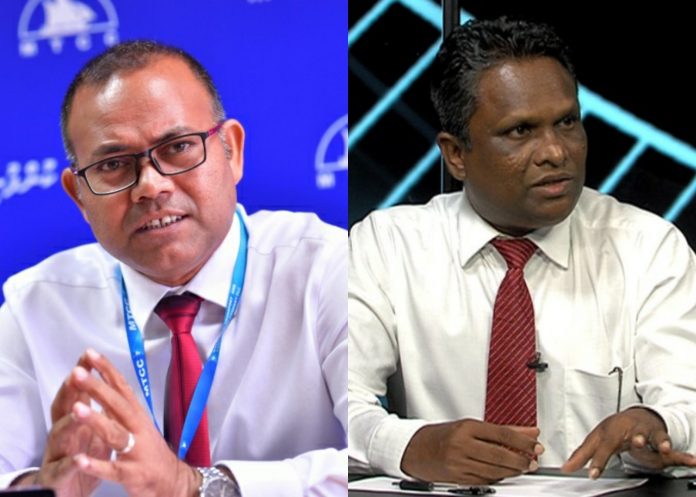 Male' Water and Sewerage Company Pvt Ltd (MWSC)'s Managing Director Ali Azim and Maldives Transport and Construction Company (MTCC)'s Managing Director Hassan Shah has been switched to same position by the Privatization and Corporatization board on Tuesday.
According to the President of Privatization and Corporation Board, Hassan Waheed, this decision was made to increase the efficiency of state-owned companies.
Both Azim and Shah were appointed as Managing Directors in their respective companies in late 2018, and both MDs belong to ruling coalition member Jumhooree Party.
Maldives Airports Company Ltd (MACL) is the largest state-owned company that is yet to appoint a managing director.