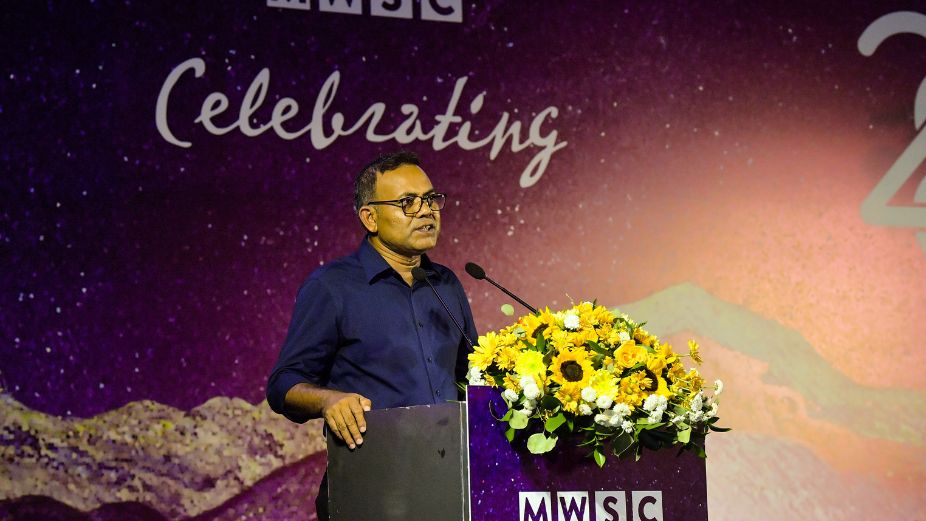 Male' Water and Sewerage Company Private Limited (MWSC) celebrated its 28th anniversary, vowing to complete all contracted water and sewerage projects within the current term. Managing Director Hassan Shah highlighted the company's achievements under President Ibrahim Mohamed Solih's visionary policies and acknowledged the progress made despite the challenges posed by the COVID-19 pandemic.
MWSC is actively working to expand its operations and enhance service quality. Projects worth USD14.5 million are underway to upgrade the water and sewerage system in the Greater Male' Region, providing a permanent solution to the region's water and sewerage problems. Shah also noted ongoing projects in the atolls, assuring their timely completion.
Vice President Faisal Naseem praised MWSC's dedicated staff for their crucial role in delivering reliable water and sewerage services nationwide. He emphasized the administration's commitment to comprehensive service provision and applauded MWSC's efforts in executing projects across Male' City and the atolls.
MWSC's workforce of 1,247 employees is actively engaged in 68 projects across 31 islands. With 28 projects already completed and 40 progressing at different stages, the company continues to play a vital role in ensuring the provision of essential services to the Maldivian people.