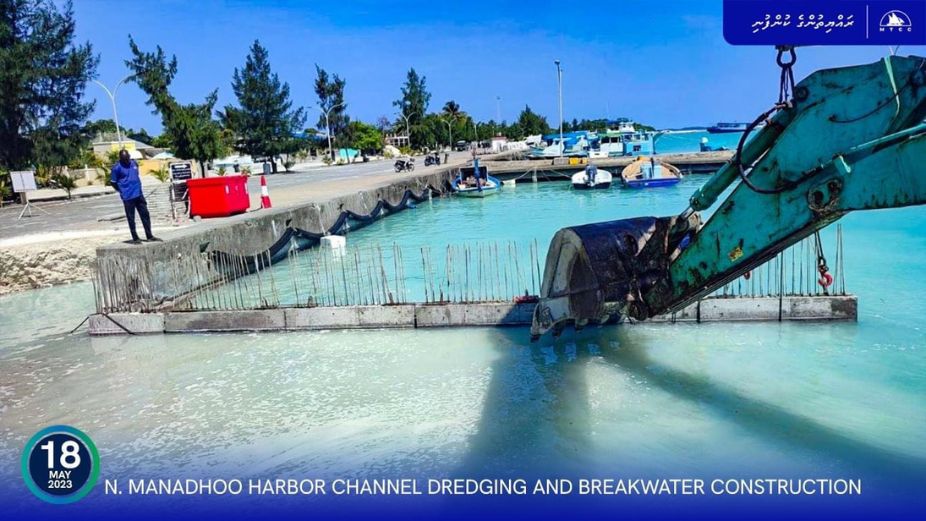 Maldives Transport and Contracting Company (MTCC) has provided an update on the N. Manadhoo Harbour Channel Dredging and Breakwater Construction Project.
According to MTCC, the project is currently underway with 50% project completion. Ramp construction work has begun, and jetty column installation has reached 52% completion.
Dredging of the existing harbour is currently ongoing at the site with 30% progress.
Scope of works for the project includes dredging and excavation operations of 29,038cbm; construction of a 195m breakwater; a 188m revetment; a concrete bridge; a ramp, and installation of navigational aids.
MTCC added that the value of the project is MVR 30.3 million.