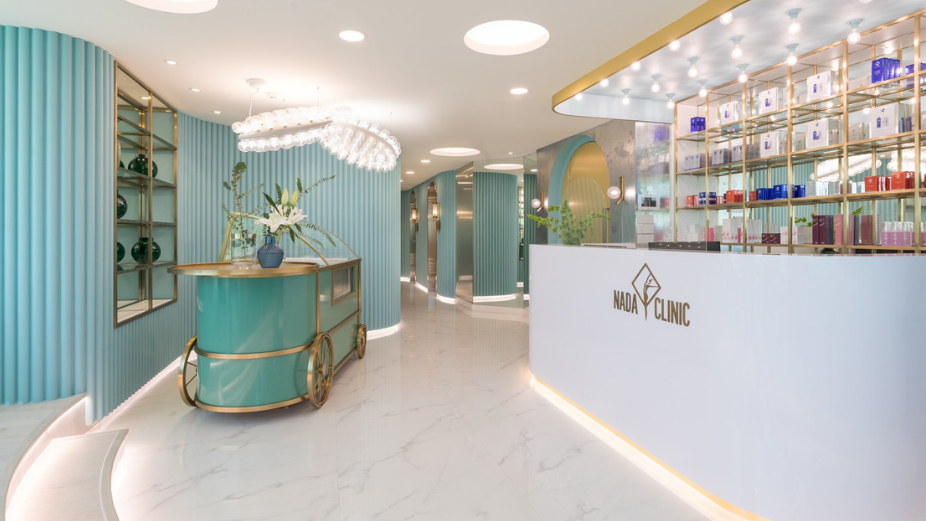 Salon Maldives is pleased to introduce Nada Clinic – Advanced Aesthetics and Cosmetology Centre with state-of-the-art facilities and first-of-its-kind services to the Maldives. The Clinics Services have officially begun today, while more additions are planned to be launched within the year.
Specializing in advanced aesthetics, cosmetology, and rejuvenation – consolidating its investment in providing a state of the art, world-renowned treatments in dermatology and advanced rejuvenation. The new clinic highlights the brand's strategy to lead the area of Beauty and Aesthetics in the Maldives, providing expert medical-grade skin and hair care services, teaming together with benchmark technology treatments that seek to improve health and quality of life.
"Our mission is to introduce globally renowned treatments focusing on Beauty, Aesthetic Health, and Rejuvenation to the Maldives and the South Asian Region.

Nada Fatimath
The clinic facilitates state-of-the-art services through medical staff led by renowned doctors dedicated to developing customized treatment plans, adapted to each patients' specific needs. Treatments are carried out using innovative and benchmark equipment and high-end diagnostic technology.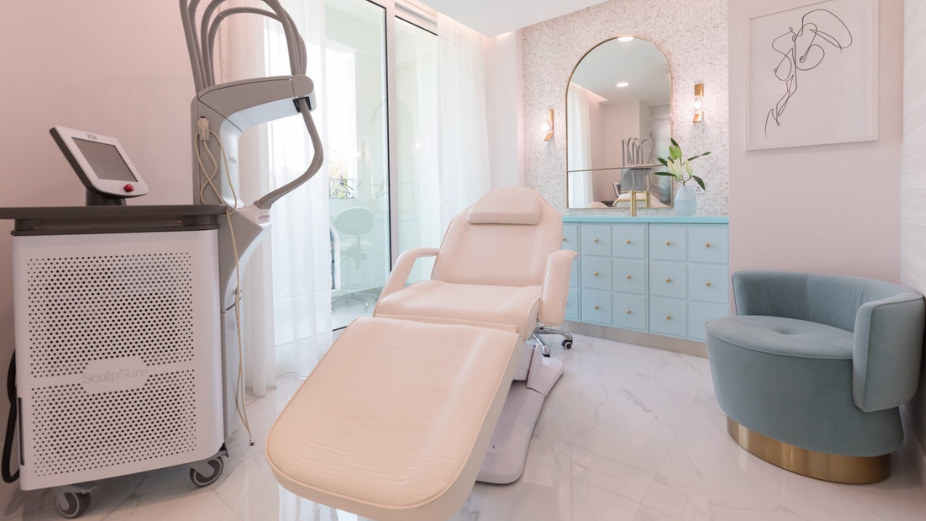 The extensive list of treatments includes but are not limited to:
Rejuvenating Wrinkle Relaxers
Nonsurgical Enhancements
Chemical Peels
Transdermal Microneedling
Various Laser Solutions for skin problems
Hair Treatments and Transplants
Skin and Body Therapies
Hair Removal and Body Contouring
Treatments for Dermatologic and Vascular Conditions (correcting scars, acne, hemorrhages, among others)
Amongst many services provided by Nada Clinic Advanced Aesthetics and Cosmetology Center, Cosmetic Tourism is a new concept to the Maldives, with offers to various parts of the world.
Why Beauty in the Maldives?
BEAUTY AND THE BEACH
Nada Clinic Advanced Aesthetics and Cosmetology Center, owned by Salon Maldives is the premier source for high-quality, up-scale, and affordable beauty and cosmetic holidays. Explore cosmetic procedures and aesthetic treatments in a beautiful destination.
All of the treatments are scientifically proven for safety and results. The highly skilled team of doctors and nurses is committed to excellence in results and patient care. Located in the Greater Male' City of the Maldives, Nada Clinic is a state-of-the-art destination for a multitude of advanced aesthetics and cosmetology services, with private day-surgical facilities specializing in advanced rejuvenation. For the discerning client seeking a discrete boutique experience, the private clinic offers advanced aesthetic treatments and procedures with guaranteed discretion. The carefully selected consultants are renowned authorities in their respective fields, enabling you to be treated by industry-leading experts with the reassurance of the highest standard of patient care within the facilities.
THE PROCESS
Consult > Plan > Holiday > Treatment > Happy Client
As a one-stop beauty, aesthetic, and cosmetic service provider, Nada Clinic will be with you from your initial consultation to the day you fly home. The clinic aims to make sure your Beauty and the Beach Vacation is comfortable and luxurious, along with having the best holiday of your life. Book your cosmetic holiday vacation and enjoy an unforgettable experience!
THE FOUNDER
Since the inception of Glam Salon in 2006, Nada Fatimath has become a respected industry leader in the Maldives. Her entrepreneurial skills have further grown Glam Salon and transformed it into Nada Salon and Aesthetic Studios. With fifteen years in the industry and counting, Nada has since expanded her business with the inauguration of Salon Maldives as the parent company of Nada Salon and Nada Clinic.
As a businesswoman and an entrepreneur, Nada's primary focus is to introduce and create new business ventures that are needed in the Maldivian community. Her eye for realizing what's missing in the Maldivian market, and introducing niche industries and catering to them has been her prime focus for the past few years. With new business ventures planned, Nada aims to become an entrepreneur with several business ventures under her belt.