Nada Salon and Aesthetic Studio has launched Cynosure Warm Sculpting with Sculpsure last Saturday.
A launch party was held at Hotel Jen, to debut the state of the art. The Sculpsure device is a non-invasive laser body contouring system, the first of it's kind to be debuted to the Maldives⁠—intended to permanently eliminate fat cells through non-invasive lipolysis of the abdomen, love handles (flanks), back, inner and outer thighs, and under the chin (submental).
The service is known to safely and effectively eliminate unwanted fat cells in just 25 minutes per treatment with the revolutionary Sculpsure technology. It also provides clients with non-invasive body contouring that permanently reduces stubborn fat without surgery or downtime.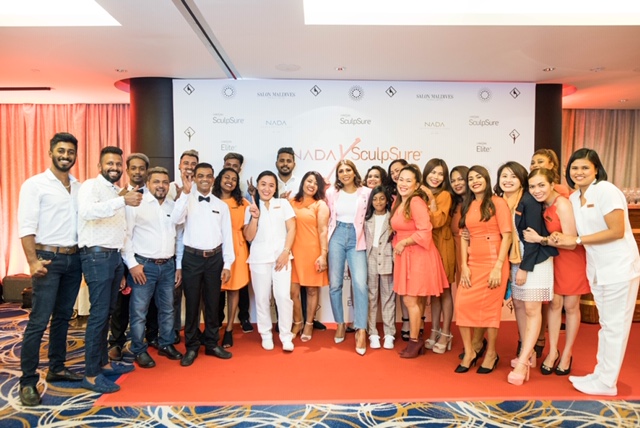 Warm Sculpting by Sculpsure is a treatment by Cynosure. Cynosure is known to be the leaders, innovators, developers, and best-in-class creators of energy-based aesthetic and medical treatment systems. As the medical aesthetic division of Hologic, Cynosure develops and manufactures a diverse range of leading treatment applications for hair removal, skin revitalization, scar reduction, gynecological health, body contouring, and more. Their innovative products are used worldwide, in the world's no.1 clinics by practitioners, physicians, and aesthetic business owners to help enhance their offerings while providing the latest treatments to patients.
In conjunction with these launches, Nada Salon also launched Cynosure Elite+ laser services for hair removal, skincare and Zimmer Cryotherapy services.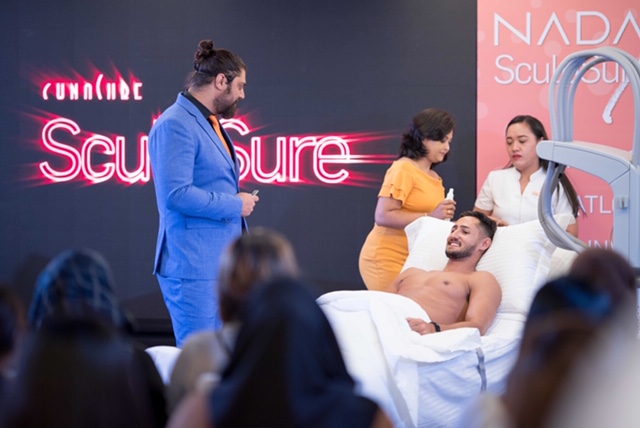 The Managing Director, South East Asia, Mr. Bharat Sachdev of Leader Health Care provided a demonstration along with detailed information on these services at the event.
Prior to the demonstration, the founder and CEO of Nada Salon, Ms. Fathimath Nada also officially announced the opening of Nada Clinic and Dermatology Centre. During which she explained the immense amount of research, dedication and educating she is going through to bring the absolute best services to her clients for this forthcoming project.
Nada Salon's Aesthetic Studio has been at the forefront of innovative, modern aesthetic technologies for more than 13 years, in the Maldives.