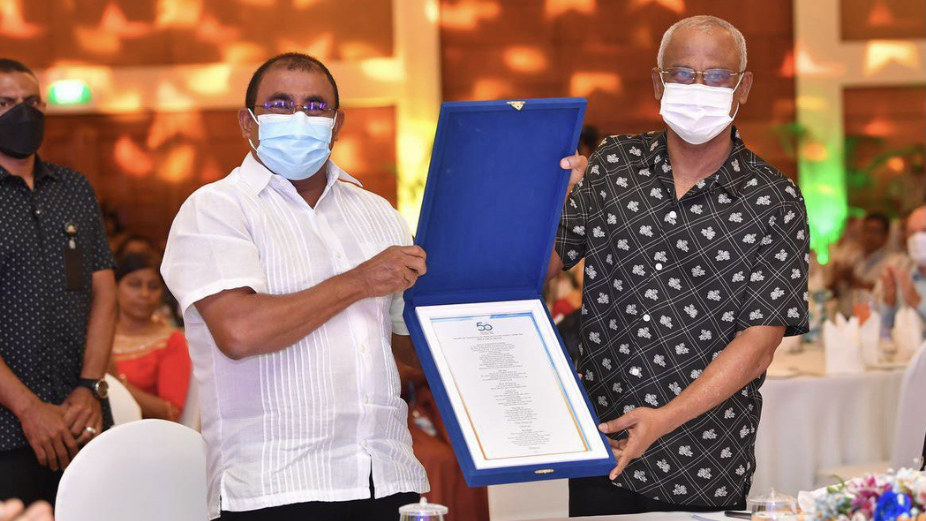 October 3, 2022 has been declared as a public holiday to commemorate the Golden Jubilee of Maldives Tourism.
According to the President's Office, the National Tourism Day will be celebrated on October 3, for the first time in history. President Solih declared October 3 as the National Tourism Day in 2021 while delivering his remarks at the ceremony held to launch the official one-year countdown to the 50th anniversary of the tourism industry of the Maldives.
As the Maldives is marking its 50th anniversary since the introduction of tourism in the country, President Solih revealed that the government had decided to dedicate a day for the occasion as the Maldives does not mark a specific day to celebrate the achievements of the tourism sector.
National Tourism Day is attributed to the opening of the Maldives' first resort, Kurumba Village, at Vihamanaafushi island near Malé on October 3, 1972. The decision to make the day a public holiday this year has been encouraged by the ministers' cabinet as well, revealed the President's Office.
The Ministry of Tourism along with several tourism associations have already carried out several program to commemorate the anniversary.