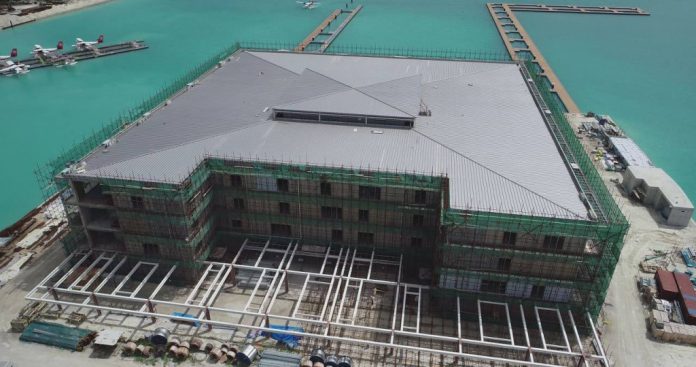 Trans Maldivian Airways (TMA) has pointed out that negotiations between TMA and Maldives Airports Company Limited (MACL), over space allocation in the new seaplane terminal, were carried out properly and in good faith, with MACL's authorized representative.
The letters received by TMA from MACL, which contained the terms for space in the new seaplane terminal, were signed by MACL's General Manager, Commercial, Hussain Fazyl, MACL's authorized representative.

Moreover, at the time, MACL repeatedly assured TMA that the content of those letters were approved by both MACL Managing Director Adil Moosa and the MACL board.
TMA notes that in parliamentary hearings last week, Hussain Fazyl testified that the letters he signed and sent to TMA were, indeed, approved by MACL's MD Adil Moosa and the MACL board.
Since the inauguration of President Solih, a new Board and staff were installed to run MACL, had extensive opportunity to review any decisions taken by MACL under the Yameen Administration, and repeatedly stated the past commitments were valid and would be honored.

TMA informs that they negotiated, in good faith, in an agreement with MACL that allows TMA the space to accommodate its growing seaplane operations, which provide seamless transfer services to more than 80 resorts.

TMA will work with the Government to find a solution that allows TMA to continue to provide an exemplary service to its customers.

Since its founding in 1993, TMA has shown itself to be a responsible, reliable, and trusted transfer service provider, meeting the needs of resorts and allowing the tourism industry to expand.