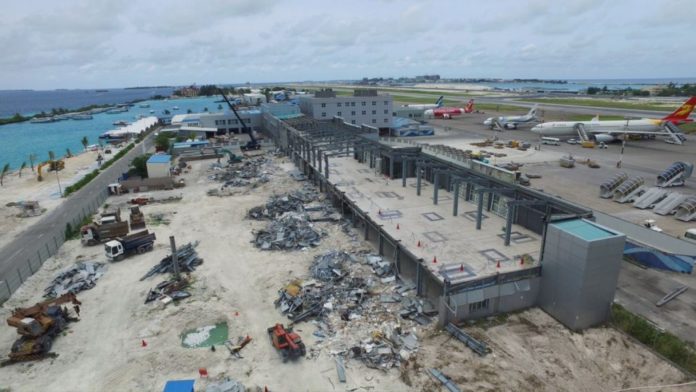 The new airport terminal is to be completed and ready to use within the next 34 months, said Finance Minister, Mr. Ibrahim Ameer.
The Minister explained that the complete use of the newly built runway is not achieved due to the slow development of the airport terminal. The development had slowed down as the operations of the airport terminal had previously come to a halt during the former government. Hence, discussion to increase work pace was carried on by approching Saudi And Kawait Fund.
A budget of more than MVR 680 million is covered by various Institutions. The institutions are Abu Dhabi Fund, Kuwait Fund, Saudi Fund, Aupid Fund. Funds received from Saudi Funding occupies the largest portion out of the total amount of money received.