President Ibrahim Mohamed Solih has appointed two university chancellors and presented their official Letters of Appointment.
In a special ceremony held at the President's office on August 20th, Dr. Mohamed Zahir Hussain was appointed as the Chancellor of Islamic University of Maldives (IUM), and Dr. Hassan Hameed was appointed as the Chancellor of Maldives National University (MNU).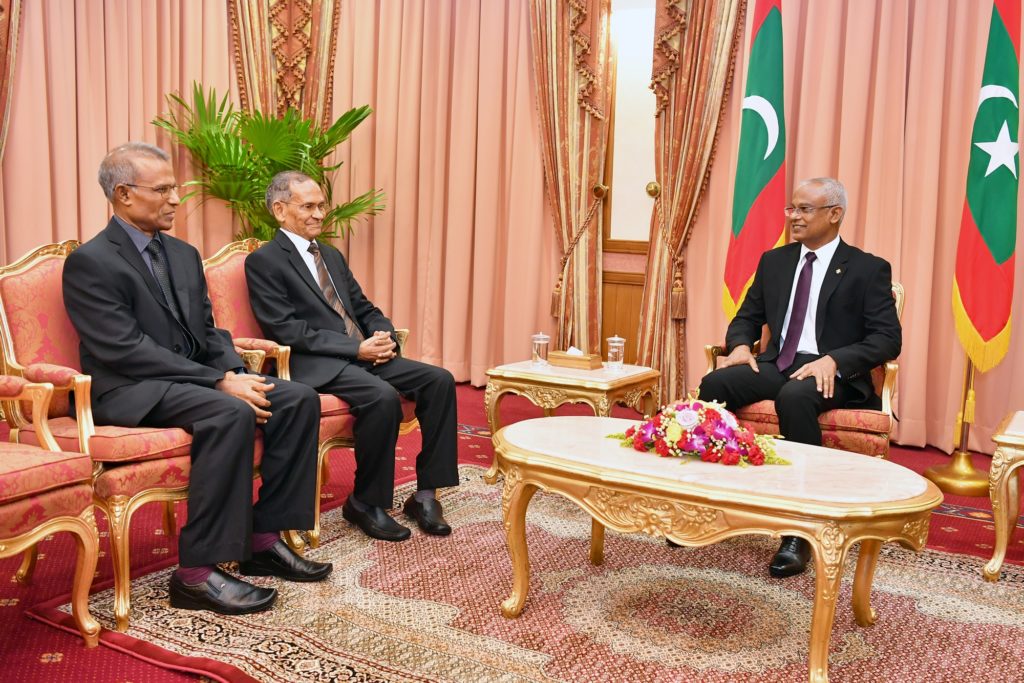 Former Education Minister, Dr. Mohamed Zahir Hussain was the first Chancellor of IUM after it was shortly established in early 2015. He has held many cabinet-level roles and served at the President's Office in his long distinguished career.
Dr. Hassan Hameed has served as the Vice-Chancellor of MNU, prior to his resignation in 2015. In addition to serving in various senior capacities in the education field, he has also held the post of Rector of Maldives College of Higher Education, which is the current MNU.

The new appointments came into place due to the amendments made by the Parliament to the laws governing the state universities.
According to changes, the new policy allows the President to appoint chancellors and vice-chancellors while deputy vice-chancellors would be appointed by the council.