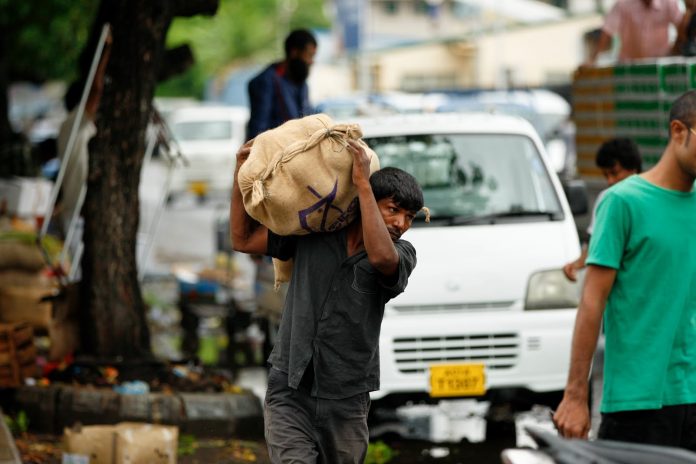 Economic Minister Fayyaz Ismail states that the ministry will gazette a new guideline for expatriates running businesses in the country, next week.
According to the minister, with this guideline, most of the issues posed by the expatriates working in Maldives shall be subjected to solutions. He also highlighted the problems and complains by the citizens on expatriate workers and states that the ministry is putting efforts into solving these issues. He further stated that the disease, COVID-19, appeared at a time the Ministry was working on possible resolutions.
Apart from this, the minister also stated that more issues regarding the expatriate workers uncovered since the starting of the pandemic. This includes concerns such as the living conditions of expatriate workers, crowded living of expatriates, and loss of job for expatriates who were self-employed. Minister also highlighted the issue of unpaid workers as a major problem faced by the country amid pandemic.
Minister stated that the works and projects planned by the ministry have been kept on hold due to the striking spread of COVID-19. This includes regularization programs planned and organized by the ministry in order to solve expatriate-related issues.
He also noted that the expatriates who were deported to their countries were done so, with reference to the laws made. The expatriate workers who were deported include, those who attacked the policed and those who reflected violent behavior by attacking legal officers and buildings.
Moreover, the minister stressed on the concerns raised by the Maldivian society of expatriates who run businesses. He stated that, these issues are difficult to look into, as most of these businesses are not registered under expatriates but under Maldivian citizens. He further added that the new guidelines being made will perhaps bring a solution to these issues.