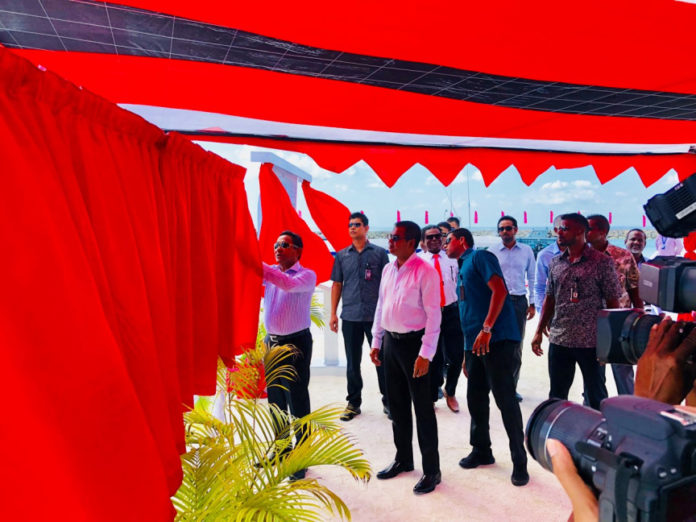 Adh. Dhangethi Harbor and water plant have been inaugurated by the President earlier today.
On an official trip to Ari Atoll and Dhaalu Atoll, the president visited the island for the inauguration of the projects where he was utmost welcomed.
The harbor project was constructed by the Maldives Transporting & Contracting Company and is worth MVR 51.7 million. Along with the 700ft long and 300ft width harbor, the company also paved pathways on a 1070ft plot.
However, the water plant project was handed to Lucky Export by the Ministry of Environment and so far has been able to provide services to 180 houses in the island.
Under this project, a 60 tonne two desalination plants, 165 tonne and 78 cubic meter tonne water plants were set up in this island. The project is worth MVR 25.8 million.